New Jersey's Wes Nihil returns to his old stomping grounds of Newark's South Street to film his "Wicked Life Of Crime" music video, the title track of his Stu Bangas & Grammy Award-winning Don Cheegro-produced EP.
New Jersey's Wes Nihil has been continuing to grow a worldwide loyal fanbase with his Stu Bangas-produced EP titled 'Wicked Life Of Crime'.
Keeping up the momentum, Wes rolls out the title track's visuals directed by All I Know Is Goon mastermind John L.
Loosely based on HBO's 2021 documentary "Life Of Crime", John L. perfectly captures the essence of Wes Nihil's early stomping grounds which also happened to be the subject of the film.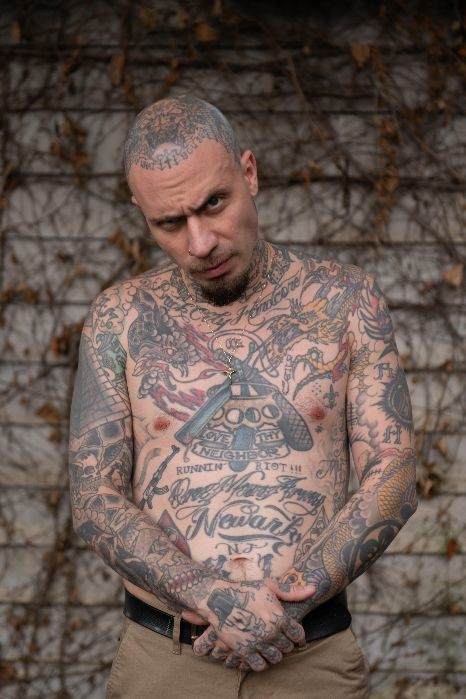 The captivating Stu Bangas bassline lures the listener into Wes Nihil's lyrical slaughter declaring he is putting it all on the line, and going to rhyme and grind his way out of the sinful life of crime.
Wes Nihil spoke about the video, stating, "This song is the cornerstone of this project. This is a window into my life and times, a reminder that anyone can climb out of the belly of the beast if they work hard enough and go for broke."
From touring with Sick Jacken, Slaine, and Danny Diablo to catching the attention of Snoop Dogg, who posted a Wes Nihil performance to his 76 million followers, all roads lead to the underground opus of 'Wicked Life Of Crime'.
Co-produced by Grammy Award winner Don Cheegro, Wes finds himself in great company with Pace Won (Outsidaz), Lord Goat (Non Phixion), Bersurke, and Chubs all lending their brutal bar-work to the EP which is OUT NOW on CD and all streaming platforms.