Watch RTD's 'Danceducation: Ghana's Dance Teacher Gets School Kids To Love Math Through Dance' Documentary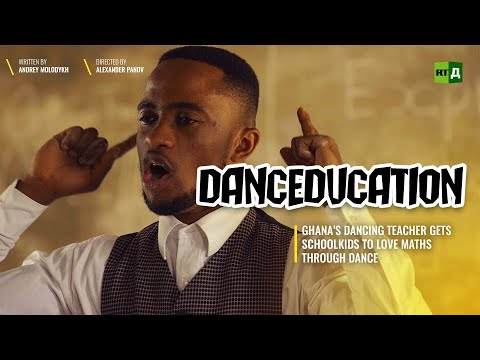 Ghana's dancing teacher, Percy Jackson, shot to internet fame when he started posting videos online in which he danced with his pupils. The maths and creative arts teacher from Kwahu Obo, in the east of the country, is convinced dance can completely change children's attitude to education, as they overcome their fear of teachers and see that learning can be fun.
RTD follows Percy Sackey (his real life name) to school, and sees him rock his moves with delighted children in unorthodox but effective lessons. Dance is Percy's passion; it's also a way of life – and death - in Ghana. So can he get this latest dance craze to catch on worldwide?
Courtesy:
Instagram: percyjacksongh
Twitter: percyjacksongh
Facebook Page: Percy Jackson GH
YouTube: Percy Jackson GH
Website: www.percyjacksongh.com