Hip hop is a culture that has grown to be one of today's most powerful music genres, carving its dominant presence in everything from movies, TV shows, professional sports and commercial advertising. Hip hop's early beginnings took place on street corners, in parks, rec-rooms and lobbies, where crowds would gather around while creatives spit braggadocious rhymes filled with metaphors and jaw dropping punchlines. Whether accompanied by a DJ with two turntables and a microphone, a human beat box or simply a cappella, MCs made sure to wreak havoc when it was their turn to show-off their verbal skills. The slang terms/ phrases that caught on for exceptional rapping was: he killed that, murdered that, or even: caught a body!
When Brick City's Wes Nihil and Pacewon of the legendary Outsidaz recently crossed paths in a New Jersey recording studio it led to a spontaneous lyrical cypher that was recorded on the spot and appropriately named "Catch A Body". The John L-directed visual captures the two N.J. bar-killers disposing of a weak MC that felt the wrath of their metaphorical murder, wrapped in garbage bags, duck taped, zipped up in a body bag and thrown in a car trunk to never be seen or heard of again.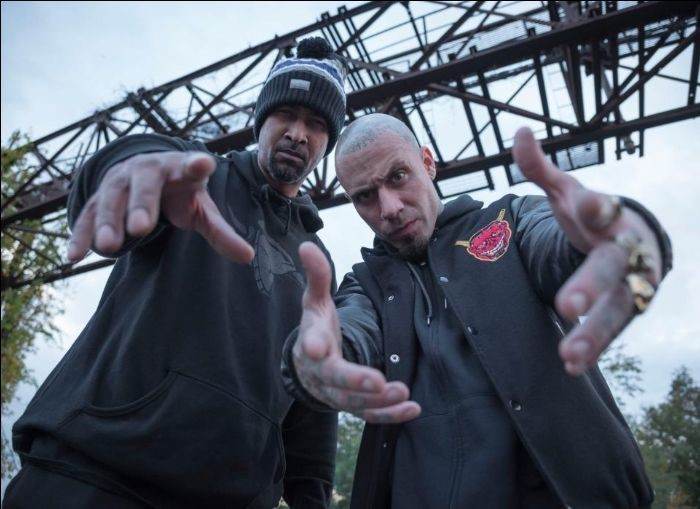 Wes and Pace skillfully take turns burying any rapper that dares to stand in their path while accompanied by a stirring Bersurke produced soundscape that will remain in your head all day. The Pacewon chorus "Catch a body, I'm a lyrically catch you in the lobby, get a hobby, before you make me catch a body" is reminiscent of the raw unfiltered energy that made him and his Outsidaz group famous in the early 2000's.
Wes Nihil spoke about "Catch A Body", stating, "Hip hop has seemed to find itself further and further from its lyrical roots. It was important to me that we remind the people where it all started." Pacewon added, "That's why we had to murder this and show them how to catch a body."
"Catch A Body" is the first single off Wes Nihil's upcoming Bersurke produced EP titled "The Wes Side Story", which will be released in late December 2020 featuring additional guest appearances by Pryme Prolifik and Bersurke.