Wellington Bullings collaborates with Black women-owned businesses and artists for empowering new video "Flame".
Inspired by the solidarity shown in response to the racial injustices that resurfaced in 2020, singer/songwriter, model, and actor Wellington Bullings was compelled to tell a story that would focus on an empowering narrative.
That narrative shines on her new single "Flame".
The song fuses Afrobeat and Soul to celebrate the beauty, power, and resilience of Black people (especially Black women).
To highlight this message, Wellington collaborated with a team of all-Black artists and local Black women-owned businesses for the music video.
Everything in the video–from the custom garments and the handmade crown, to the cinematography, and choreography–were all crafted by Black dancers (of the acclaimed Cleo Parker Robinson dance company), videographers (Blackat productions), and fashion designers to create an aesthetic chock-full of meaningful symbolism.
The lighting of the candle at the beginning of the video represents ancestral healing; the wired-flame crown represents rebirth.
"When writing 'Flame', I wanted to tell an uplifting story that would empower us. The music and visuals are meant to remind people that our story is so much more than pain and trauma. Yes, there is a painful history to recognize, but we also need to recognize and celebrate Black beauty and brilliance." –Wellington Bullings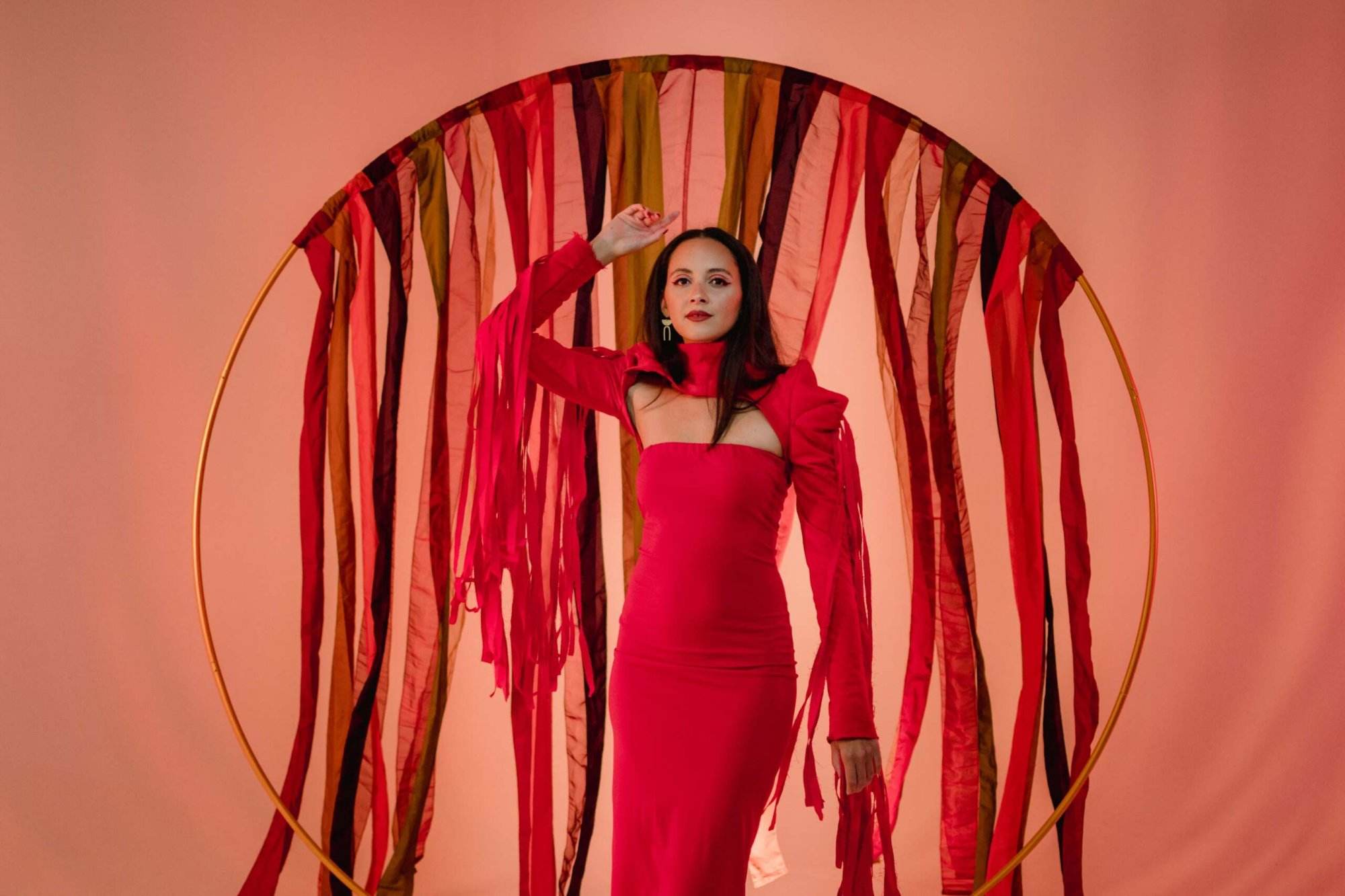 More About Wellington Bullings:
Wellington Bullings grew up to a Jamaican father and Caucasian mother in the secluded mountains of Boulder, Colorado where both Reggae and R&B were of equal importance. Wellington quickly grew fond of Jazz, and later began her vocal study at Berklee College of Music in Boston, where she wrote music, performed in bands, and began acting in film and TV. She's since been featured as a lead actor in several commercials for brands including Olay Skincare, Secret Deodorant, and Crocs Footwear.
Wellington first started making a name for herself in the world of Jazz and Soul music in a stripped-down acoustic performance for Rocky Mountain PBS' KUVO Jazz performance series. Wellington currently teaches as a vocal instructor in Denver, in addition to writing new music, and performing and modeling professionally for high end brands. Her forthcoming debut album, 'Because I Want To', is a collection of her latest rich vocal performances and soulful compositions. It released in the summer of 2020.
"Flame" is Bullings' first single since her 2020 debut album, 'Because I Want To', which is available now to stream and cop via all major digital service providers