One of the best young players in the NBA, Indiana Pacers guard Victor Oladipo's incredible athleticism is only rivaled by his hidden singing ability. This fall, Oladipo prepares to unveil his his considerable musical ability on 'Songs For You', his upcoming EP. Blessed with a deep & soulful set of pipes, Oladipo is equally influenced by modern R&B and classic 70s soul, delivering an impressive set of tracks that span the R&B spectrum. On the new EP, Oladipo flexes a strong work ethic & an athletic vocal ability that mirrors his aggressive playing style. Distributed by EMPIRE, the EP hits stores later this fall.
Born & raised just outside of Washington, DC in Maryland to immigrant parents, Victor Oladipo would sing in church at 7 or 8 years of age at the request of his mother. A blossoming basketball player, Oladipo's love of singing was overshadowed by his visibly growing talent. After leading DeMatha High School to a Washington Catholic League Conference victory in his senior year, Oladipo attended Indiana University, where he had yet another fruitful career, eventually becoming Big Ten Defensive Player of the Year. Finally, Oladipo decided to forego his senior season at Indiana and was second overall by the Orlando Magic in the 2013 NBA Draft. Following the circulation of this TMZ video of Oladipo performing R. Kelly's "I Believe I Can Fly", the basketball star is making moves to catch the attention of fans everywhere with more than just his stellar skills in the paint.
Last week, Victor Oladipo reinterpreted Donny Hathaway's "A Song For You", passionately covering a verse from the original and appending his own modern narrative to the track's second half. Today, the Maryland-native shares the visual for "Song For You", his first ever music video. Rocking a low-leaning fedora and an open button down, and tinkling the ivories on a brilliant white piano, Victor serenades the unseen object of his affection in a gorgeous villa. The simple video demonstrates Oladipo's chops, focusing on his singing skill and his athletic physique.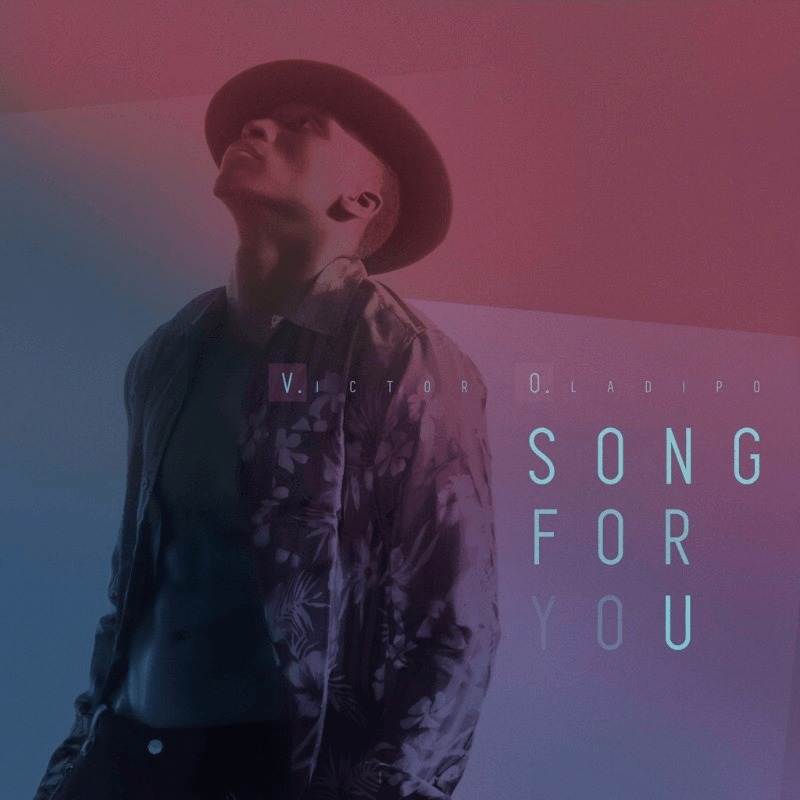 About Victor Oladipo:
Victor Oladipo (born May 4, 1992) is an American professional basketball player for the Indiana Pacers of the National Basketball Association (NBA). Born and raised in Maryland right outside of Washington D.C.; he was drafted as the second overall pick in the 2013 NBA draft by the Orlando Magic and went on to be named to the NBA All-Rookie first team. Victor Oladipo's first four seasons in the NBA have been impressive; Career averages of 15.9 points, 4.4 rebounds and 4 assists per game suggest it's only a matter of time before he's an All-Star. Winning the 2016-2017 Dunk of the Year Award for posterizing Dwight Howard proves that watching him play makes all that potential feel even more real--his game has all the makings of a versatile threat for years to come.
On another note, when Oladipo is not on the court you are likely to catch him practicing his other passion of singing. From admitting that his mom had him singing in church at 7 or 8 years of age to singing being a past hidden talent that has come to the light, Oladipo shows no signs of slowing down. Having sang Usher's "U Got It Bad" at his alma-mater during Hoosier Hysteria and "New York, New York" at the 2015 NBA All-Star Dunk contest, Oladipo is no stranger to the main stage.
TMZ reports:
"Whether he's got a basketball or a microphone in his hand, Victor Oladipo is prettydamn impressive. TMZ Sports has video of the Indiana Pacers star busting out R. Kelly's "I Believe I Can Fly" at a Florida water park earlier this summer and we gotta say ... dude's got some golden pipes. Here's the thing ... this wasn't just a random performance ... we talked with Oladipo about it, and he told us his rendition was part of a real deal talent show ... AND HE TOOK FIRST PLACE!!"
Oladipo says, "It could be something feathery!" after mentioning in an interview that the majority of professional athletes that have pursued music have been rappers in the past, could he be one the first to break into the R&B genre and garner success? Oladipo has been in the studio with Trey Songz, Chris Brown, Eric Bellinger, and seen with artist Lil' Wayne and more. Only the future will tell what will come out of such encounters, lets stay tuned!
You can also stream & download this track via SoundCloud | Spotify