Indie rapper ToBy announces highly personal debut album 'L'Esprit', out October 15.
Today, indie rapper ToBy has released "Are We Ridin", his newest single and the first taste of his upcoming debut album 'L'Esprit', which will be released on October 15, 2021 via Magnetic Moon Records. Out now on all DSPs, the driving and energetic track features an industrial inspired beat that is matched nicely with ToBy's brash flow and braggadocious lyrics, topped off with a chorus that will easily get stuck in one's head. A new video for the track is also out today, which features ToBy in a custom motorcycle suit destroying columns of art, while also previewing a more melodic and somber cut from L'Esprit at the very end. The two songs in the video perfectly encapsulate the range of emotions and moods that L'Esprit and ToBy bring to the table.
Blending elements of modern rap music, introspective pop, and indie rock, 'L'Esprit' follows a narrative and a character that is loosely based on ToBy himself and is his most personal work to date. It details specific instances in ToBy's life involving depression, anxiety, grief, lost romance, and self doubt. The intent of writing about these experiences on 'L'Esprit' is to connect with listeners who have similar stories to himself.
"I believe in unity through specificity; by sharing our unique nuanced specific experiences we stand to become much closer to one another because we are not as different as we want to believe," says ToBy. "The more specific we can get with our lives and our stories, the more it will resonate with a community because all of our lives are pretty specific. I think by encapsulating my specific experience and journey as a person and an artist who thinks heavy shit, I can connect with someone who may need that and who might feel a little more alone because they are trapped in their head and believes no one else thinks like them."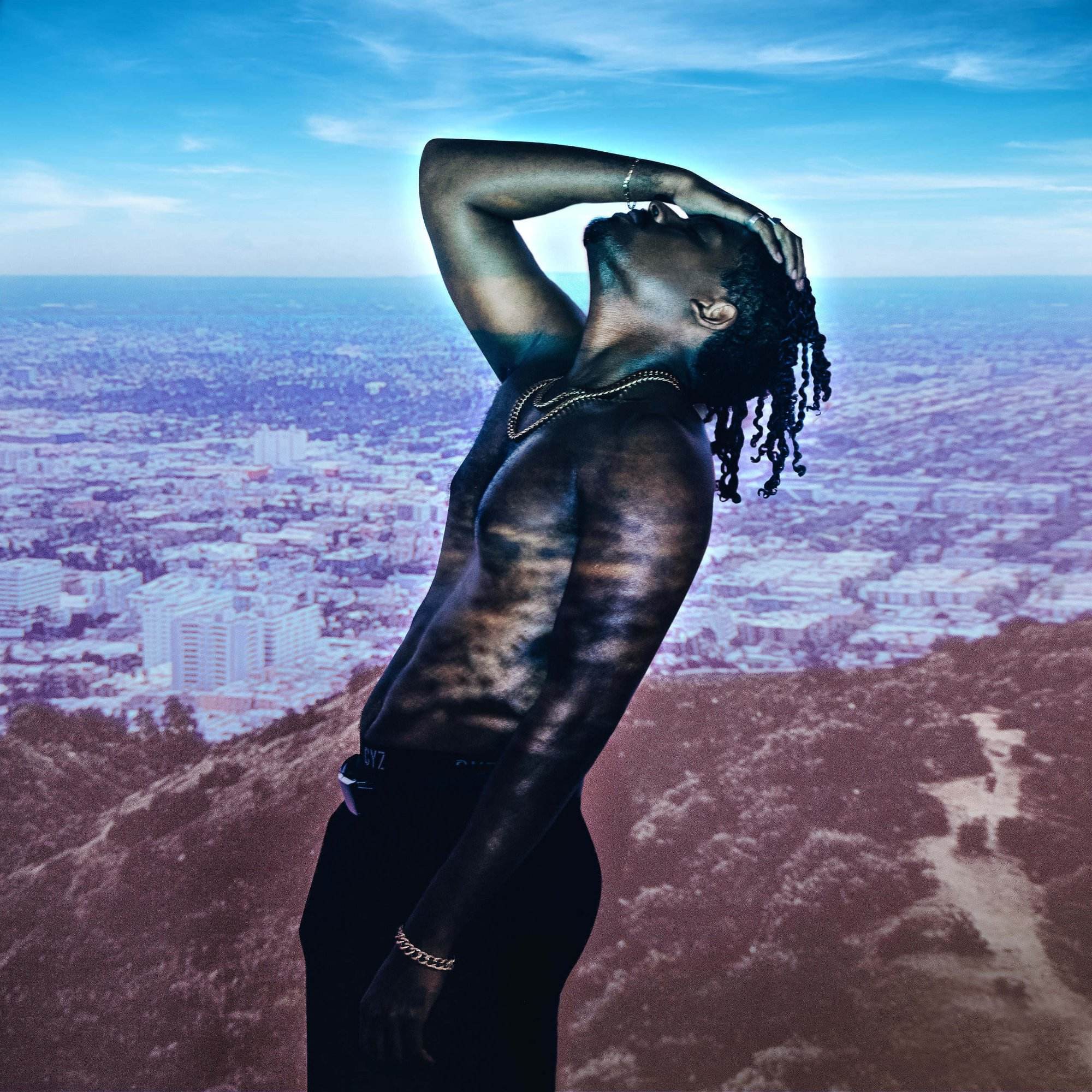 About 'L'Esprit' Album:
'L'Esprit' is also an ode to ToBy's late grandma who passed away from cancer in 2020. ToBy was extremely close to his grandma, as she helped raise him and always supported his musical journey when others in ToBy's life did not. "Making music growing up in Miami was not very easy. It was a very judgmental environment. It was my parents wanting the best for me, they were immigrants from Haiti and didn't understand why anyone would want to be a rapper," says ToBy. "They didn't approve and I was combating a lot of criticism from them. My grandma, however, I felt she really knew me and understood where my head was at. She would often step up and defend me in those conversations and would tell my mom to let me do what I want to do. She never got a chance to hear the songs from this album, but she was always very proud of me."
"'L'Esprit' is French for The Spirit. It's supposed to have many meanings but The Spirit literally would mean the spirit of someone who has passed," continues ToBy. "What was really hard about this album is that I named it before my Grandma passed away. A lot of it was coming together while my Grandma's health declined from the cancer, so it was a way for me to anticipate the inevitable."
"I recorded a conversation between my grandma and I and it was about six minutes. I took a look at the songs I did have done already and I sequenced them in an order to tell a story that loosely mirrored my own experience with relationships, anxiety, and depression; life shit that everyone goes through but my own lens," he continues. "I used her recording to narrate that journey. There's a narrative throughline through the record and she is the guide so to speak for the listener, kind of like how she was mine in real life."
'L'Esprit' Tracklisting:
Let It Go (Winter)
Boyfriend
Day By Day
2FUKKINCOCKY
Want Me To Do
Remind Me
Sinners
Ghost
Are We Ridin
Similar Road
40 Miles
The 11-track album showcases ToBy's versatility as an artist perfectly. On 'L'Esprit', ToBy bounces from different genre and mood effortlessly, while the record as a whole still remains a cohesive body of work. Standouts include the emotional, indie rock influenced ballad "Boyfriend", ("'Boyfriend' is one of the best songs I've ever made. We had the idea in the studio to make a really big rock opera section closer to when we had to turn the album in, and it turned out amazing and I'm in love with," says ToBy).
There is also the late 2010's Soundcloud rap-inspired "2FUKKINCOCKY", the most bombastic song on the record ("I have never rapped harder in my life and I am so proud of the rapping on that song," adds ToBy), and the sparse and melodic "Ghost", which details the pain and anxiety ToBy has felt as well as lost love in his life over and acoustic guitar and trap drums ("'Ghost' might be my favorite song on the album. When we got the master back, it didn't sound like me and that's what I look for whenever I pick and choose songs that I am really into that I made; I look for songs that don't sound like me. It's a testament to the work that my producers and engineers put into the record," chimes in ToBy).
"I hope people take away that they are not super alone in this world. I hope that by hearing my story and hearing me bare out my soul, as this is the most personal music I have ever made and I have never injected this much of my real life in my music before, people take away that the enormity of life is so grand and so vast and so much that the most we can do is experience it to its fullest; all the good, all the bad, and all the in-between," concludes ToBy
'L'Esprit' by ToBy will be released on October 15, 2021 via Magnetic Moon Records. Lead single "Are We Ridin", is out now.