Los Angeles producer K.D.T. Produced It presents "Hey Love", the lead single from 'Breakfast At Earl's', his collaboration EP with LA emcee Sach Illpages.
K.D.T. a.k.a. Kevin Andre de Toledo began making beats in the late 90s, and what started as a passion turned into a full-time career in 2016 with the creation and launch of his recording studio, Mobile Rooster Studios.
He has two solo albums under his belt as well as collaborations with Life Rexall, 2Mex, Matre, Giovanni Marks (Subtitle), Anacron, and most recently, tracks featured on 'Cafe Om' volumes 1 – 3 with Unfamous Fest.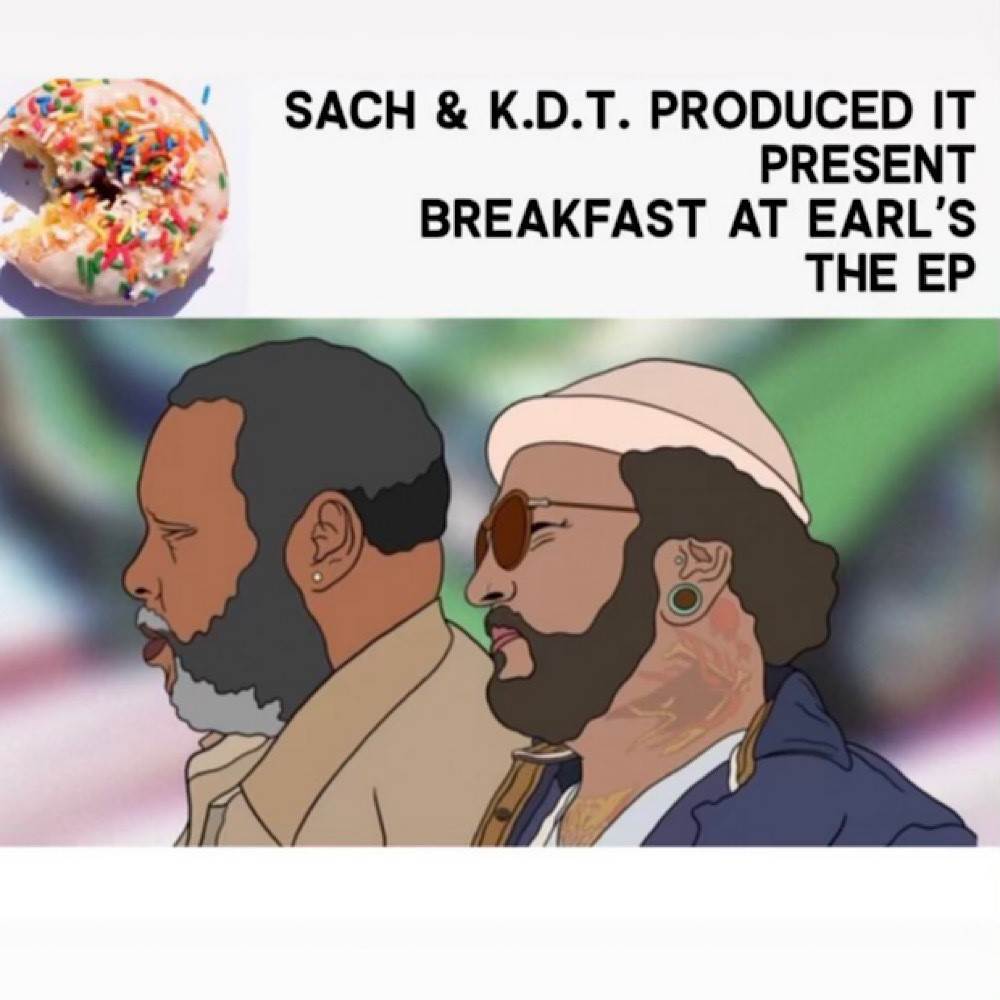 Sach was one half of The Nonce, the LA duo that delivered the West Coast underground classic "Mix Tapes" before member Yusef Afloat tragically passed away.
K.D.T. describes "Hey Love" as "something that Sach was inspired by and asked if I could make a beat from it. As a producer, I try to help the artists I work with to follow their creative flow, and then the ping pong of collaboration takes over. I think the best work usually comes out of that freedom to explore our ideas and this single ended up being a favorite on the EP."
'Breakfast At Earl's' will be released this winter on Veronique Records.