Robby Blair enters 2021 building off of an impressive 2020, which saw the newcomer debut in the top 30 on iTunes with 'Certified Influence' (the project featured collaborations with NEMS, Slaine, REKS, & Rasheed Chappell & production from Mr. Green and C-Lance) and a huge breakthrough at terrestrial radio.
On any given week, you could tune into Sirius tastemakers such as DJ Premier's "Live From HQ" (Preem turned Robby's "Certified OG Shit" into a weekly display of dazzling turntablism), DJ Eclipse's "Rap Is Outta Control" ("Poetic Punishment" & "Punch'em In The Face"), and Scram Jones' "Saturday Scramble" ("Bloody Cypher") and hear Robby's 'Certified Influence'.
Now, Robby Blair is poised to take the next step. "I have a handful of projects already completed for 2021, but I wanted to take a break from the producing end and collaborate more with other producers. I heard a track from Mickey Blue that he produced for Rasheed Chappell that was so fire, I had to introduce myself" Robby recalled. "Around the same time, Mickey heard my track 'Punch'em In The Face' and we hit it off right away and decided to create 'Outside The Box | In Between The Lines'.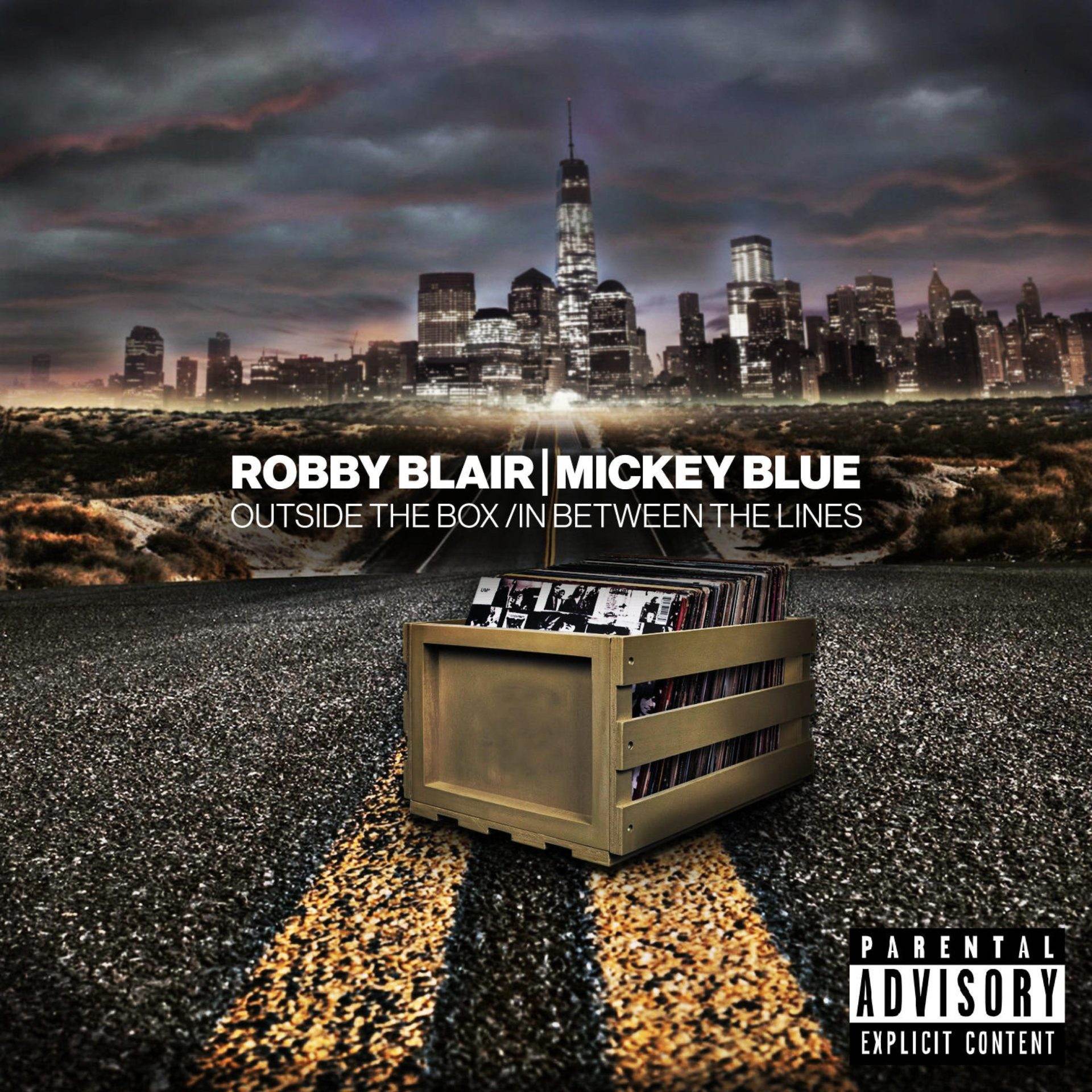 Now with the announcement of the new project, Robby Blair & Mickey Blue release the project's first-single, "Frequency", featuring King Magnetic.
"King Magnetic and I met and started working together during the pandemic, but I have been a huge fan of his for years. When I hear the baseline the first thought that came into my head was 'Frequency' and being on a different wave" Robby commented. "I thought King Mag would be perfect for it; and we have a collaborative project dropping together (Twins) after this one, so I felt it was the great segue-way to introduce my new album and that one as well."
Robby Blair & Mickey Blue's 'Outside The Box | In Between The Lines' will be released on 2.23.2021!!!
You can now pre-order, add, & favorite Robby Blair & Mickey Blue's 'Outside The Box | In Between The Lines' collabo project at your preferred DSP