Wu-Tang Clan affiliate Remedy releases new "Death Defying" video featuring Inspectah Deck.
A long-time affiliate of the Wu-Tang Clan, Remedy first appeared on the 'Wu-Tang Killa Bees: The Swarm' album. While the project went Gold and experienced great success, his contribution, "Never Again", remains a high-water mark from the album. "Never Again" is a Holocaust education in four minutes, and it has been added to high-school and college curriculums. The verses were personal, inspired by the murdered and the survivors, including members of Remedy's family. He presented more truth than most college textbooks and made a song that reached millions, moving many of them to tears.
Remedy's deep-rooted ties with Wu-Tang Clan covers over twenty+ years. Despite several major-label offers, he insisted on releasing his solo debut, 'The Genuine Article' (2001), independently and it went on to sell over 100K units. Remedy also executive produced Inspectah Deck's 'Manifesto' album (2010), and his last release 'The 9th Chamber' (2019), as well as Cappadonna's 'The Struggle' (2003) and 'Return Of The Swarm' (2010). Remedy also executive produced Ghostface's 'Ghostface Killahs' (2019) and appeared in RZA's "Domestic Violence" film.
Now, after nearly two decades, and what is sure to be a purist's delight, Remedy is back to announce his fourth solo album, 'Remedy Meets Wu-Tang', with a new single and visual for "Death Defying", which features Inspectah Deck.
'Remedy Meets Wu-Tang' includes appearances from Wu-Tang's finest, including Ghostface Killah (who appears on four tracks), RZA, Method Man (who appears on two tracks), INS Deck (who appears on two tracks), Cappadonna (who appears on four tracks), Masta Killa, Shyheim, Killah Priest, and Conway The Machine among others.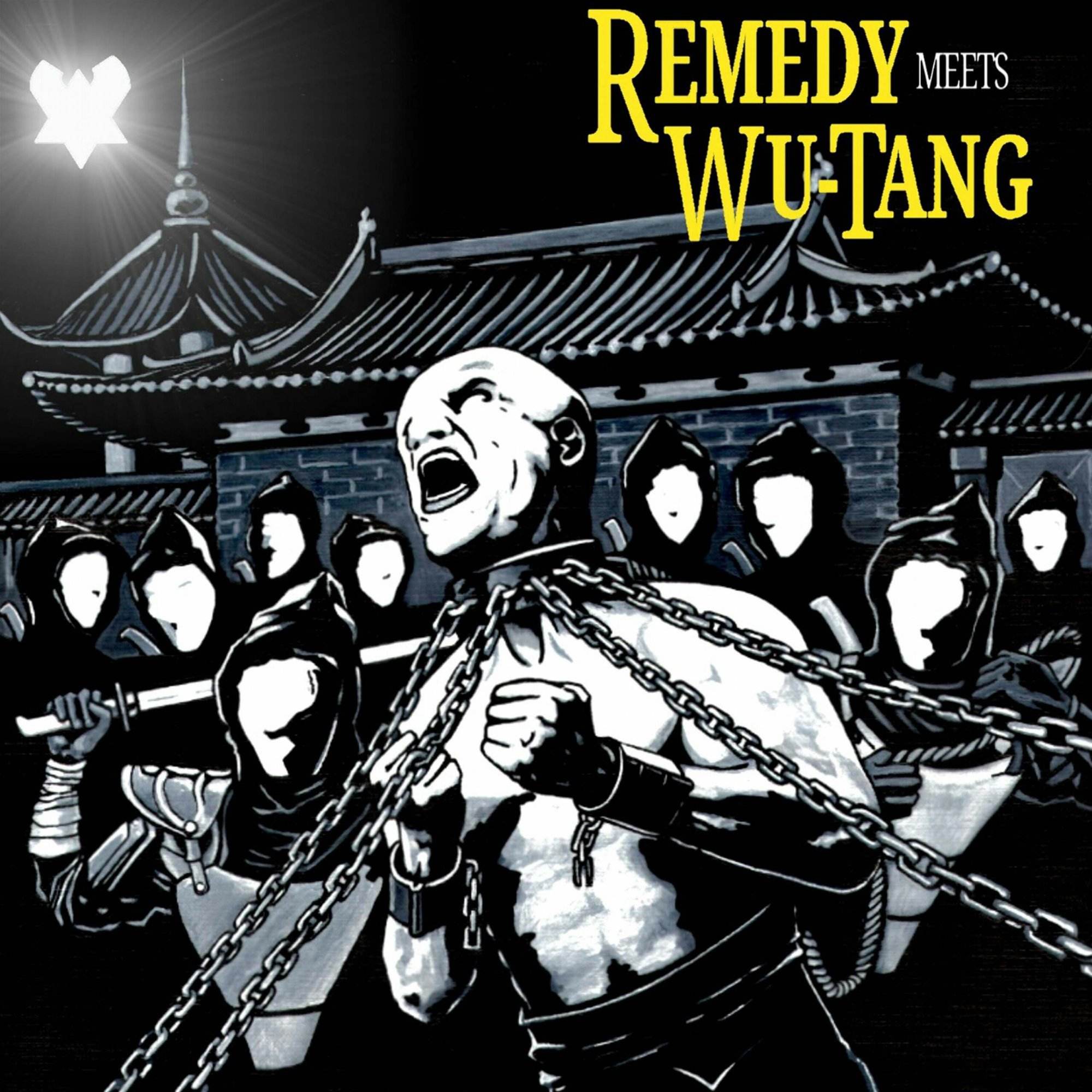 'Remedy Meets Wu-Tang' Tracklisting:
Modern Day Miracle featuring Ghostface Killah
Death Defying featuring Inspectah Deck
Sparrow
The Pulpit featuring Ghostface Killah, Conway The Machine, & Cappadonna
Crazy 8's featuring Ghostface Killah, Method Man, Inspectah Deck, Masta Killa, Cappadonna, Solomon Childs, & StreetLife
Supreme Intellect featuring RZA
To Say The Least
Greatness (Killah Bee Legacy) featuring Trife Diesel & Solomon Childs
The Recipe featuring Method Man & Cappadonna
The Art Basel featuring Ghostface Killah & Shyheim
Calculated Risk
Killa Bee Invasion featuring Cappadonna & Solomon Childs
Noir Story featuring Killah Priest
Never Again
Tracks 1-12 produced by Danny Caiazzo | Tracks 13 + 14 produced by Remedy
Remedy's 'Remedy Meets Wu-Tang' album will be released on 11.26.2021!!!
You can now pre-order, add, and favorite Remedy's 'Remedy Meets Wu-Tang' album at your preferred DSP