After brazenly taking on his personal struggles with mental health on his new Ricky Vaughn-produced single "Talk To Myself Part 2", Queens rapper Otis Clapp shares the song's official music video. Serving as the second part to the first "Talk To Myself", the track walks listeners through Otis' journey through depression, self-doubt, and fear of change.
The Nyenteenatey2-directed video complements the song and follows Otis' lyrics: "The evolution of a sad human, that looks at life a little tainted". It's blurred, distorted, confusing, colorful, misleading, & disorienting.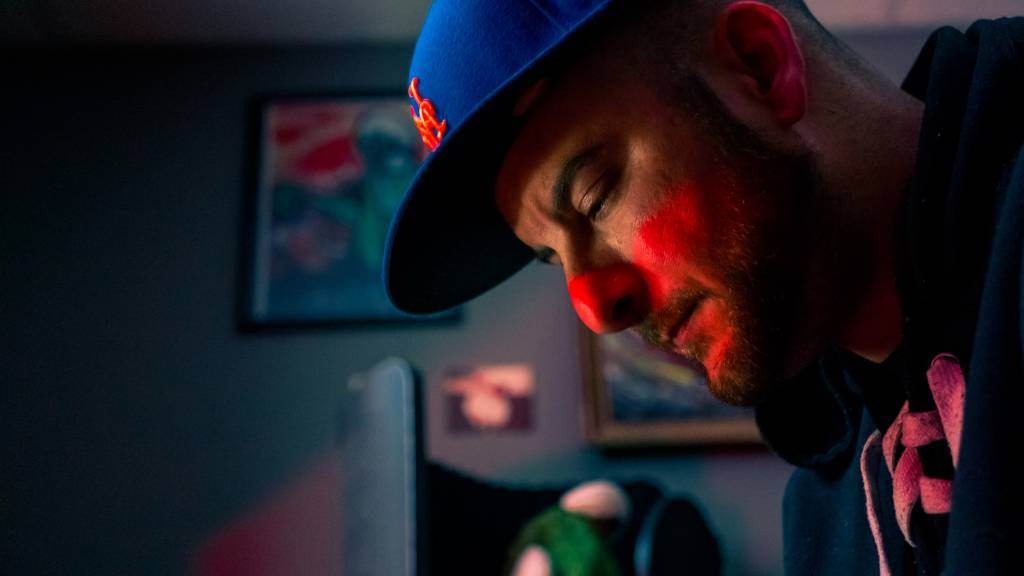 "As a dude that goes through periods of depression and deals with anxiety quite regularly, mental health is a super important topic to me. It's a topic I've probably been too embarrassed to talk about in the past. I saw first hand what it's like to keep it all bottled in, it was empty and damaging. 'Talk To Myself Part 2' is a journey through that struggle, but also, a transition out of it. There's no doubt that the topic of mental health is more popular now than its ever been. And that's a beautiful thing. Awareness is a beautiful thing. When we released the audio for this song, I literally had people hitting me up on Instagram to thank me for being brave enough to do that. I wanted to share my story and possibly have the chance to inspire someone to open up about their own struggles because I've learned how helpful it's been. I still struggle with anxiety, it doesn't go away like a cold, or an injury, but I'm starting to learn that there are things I can do to ease it." -Otis Clapp
"Talk To Myself Part 2" is the second track leak from Otis' forthcoming Quentin EP, due out later this year. The project will serve as the follow-up to 2017's Helen Keller EP.