What better way to celebrate your 20th anniversary in the game than to premiere your latest video on MTV's TRL? Currently on a national and international tour, Grammy Award Winning Artist, Mýa, took a detour to MTV's TRL to world premiere her new video, "Damage" with Sway this morning, July 23rd.
"Damage," is directed, produced, choreographed, edited and styled by well-known dancer and choreographer to the stars, Galen Hooks (Rihanna, Justin Bieber, Usher, Chris Brown, Britney Spears and more).
"Damage," is the third music video and the fourth single from the album, musically produced by Los Da Mystro with co-production from MyGuyMars and Mýa. "Damage is about taking risks, stepping into new territory regardless of the outcome," shares Mýa. "This thing we call love has always been tricky and as beautiful as it can be, we can potentially lose ourselves in it. With the good often comes the bad. That's life and it's scary. But the song expresses that with an intense passion & yearning, I'm willing to risk it all for that special one who sets my soul and desire on fire, despite the potential damage it may bring."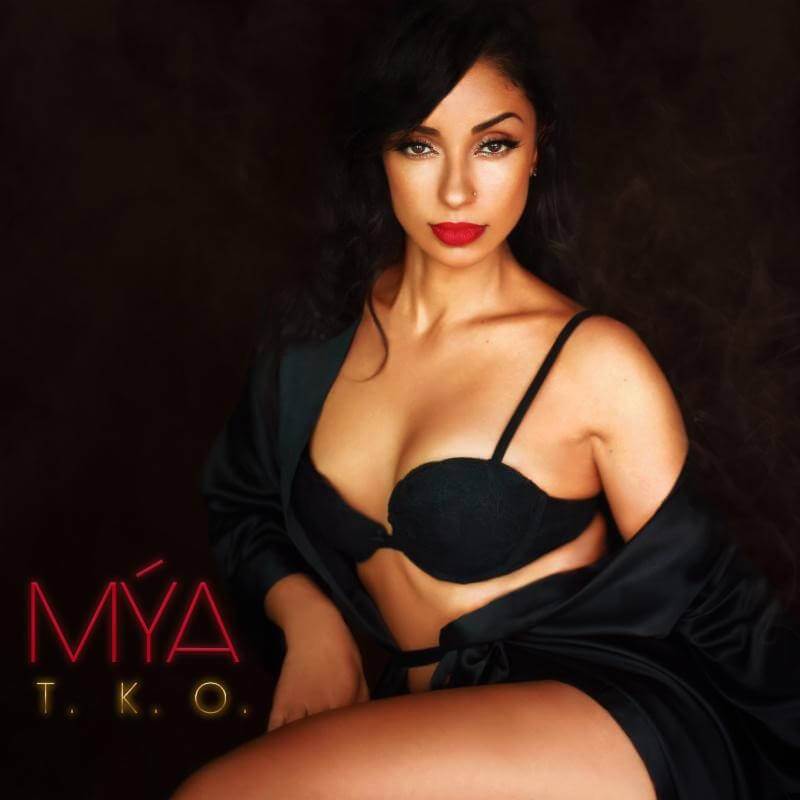 On April 20, 2018, Mýa released her thirteenth-studio project, ninth studio album, T.K.O. (The Knock Out) which she executive produced and wrote with Grammy Award winning producer/musician Lamar "MyGuyMars" Edwards (R. Kelly, Mary J. Blige, Faith, Chris Brown, T.I., Snoop Dogg, Jay-Z and more). Her independent label, Planet 9 has released five digital singles – "Ready for Whatever", "You Got Me", "Ready, Part II", "Damage", and "Knock You Out" from the album. T.K.O. features additional production from Grammy Award winner, Carlos "Los Da Mystro" McKinney, Grammy nominated producer Philip "DJ Hardwerk" Constable, and a lineup of hit songwriters including Marsha Ambrosius (Floetry), Lindsay "Mavelle" Gilbert of The Alliance (Rihanna, Akon), Lyle LeDuff, Kevin McCall, and Khirye Tyler. Goldlink and MyGuyMars are the only artist featured on the album.
The internationally known, singer, songwriter, producer, musician, dancer/choreographer, actress, activist and philanthropist was just 18 years old when she released her self-titled, double-platinum debut. The album and several massively successful singles: "It's All About Me", "Movin On", and "My First Night With You". "Ghetto Superstar" & "Take Me There" certified her as a pop superstar. Her collaboration with Christina Aguilera, Lil' Kim, P!nk and Missy Elliot on a remake of LaBelle's "Lady Marmalade", featured in Baz Luhrman's "Moulin Rouge" sold over 5.5 million copies and became the most successful airplay-only single in history, winning the Grammy Award for Best Pop Collaboration and numerous other awards. Known for her dance moves, Mýa was also a finalist on Dancing With The Stars.
"It's truly been an amazing, educational & humbling journey these past 20 years in the music business & I am truly grateful for every experience, encounter & everyone who has been a part of this ride. My passion & love for music has never been greater and I can assure you, I am just getting started and the best of me has yet to come!" –Mýa