Mickey Factz stars in Mark Saunders' "Platform 333" video which is inspired by Netflix's sci-fi thriller "The Platform".
Bronx emcees Mickey Factz and Mark Saunders recently teamed up for the new single "Platform 333", now available on all digital streaming platforms.
The song's dark music video is a visual metaphor for classism.
Released yesterday (11.9.2021), and directed by Saunders, the video is heavily inspired by the Netflix sci-fi thriller "The Platform".
"The nuances in each floor are observed from a first person perspective. The video starts at the bottom floors among the impoverished, and later scales onto the roof with a more celebratory vibe. It represents the duality of society, where there are royal families and people who struggle for their next meal. I wanted to try and show how people of the upper class believe they're genuinely helping those less fortunate without assessing whether or not their tactics are being properly delegated. Their empty donations only enable the vicious cycle." -Mark Saunders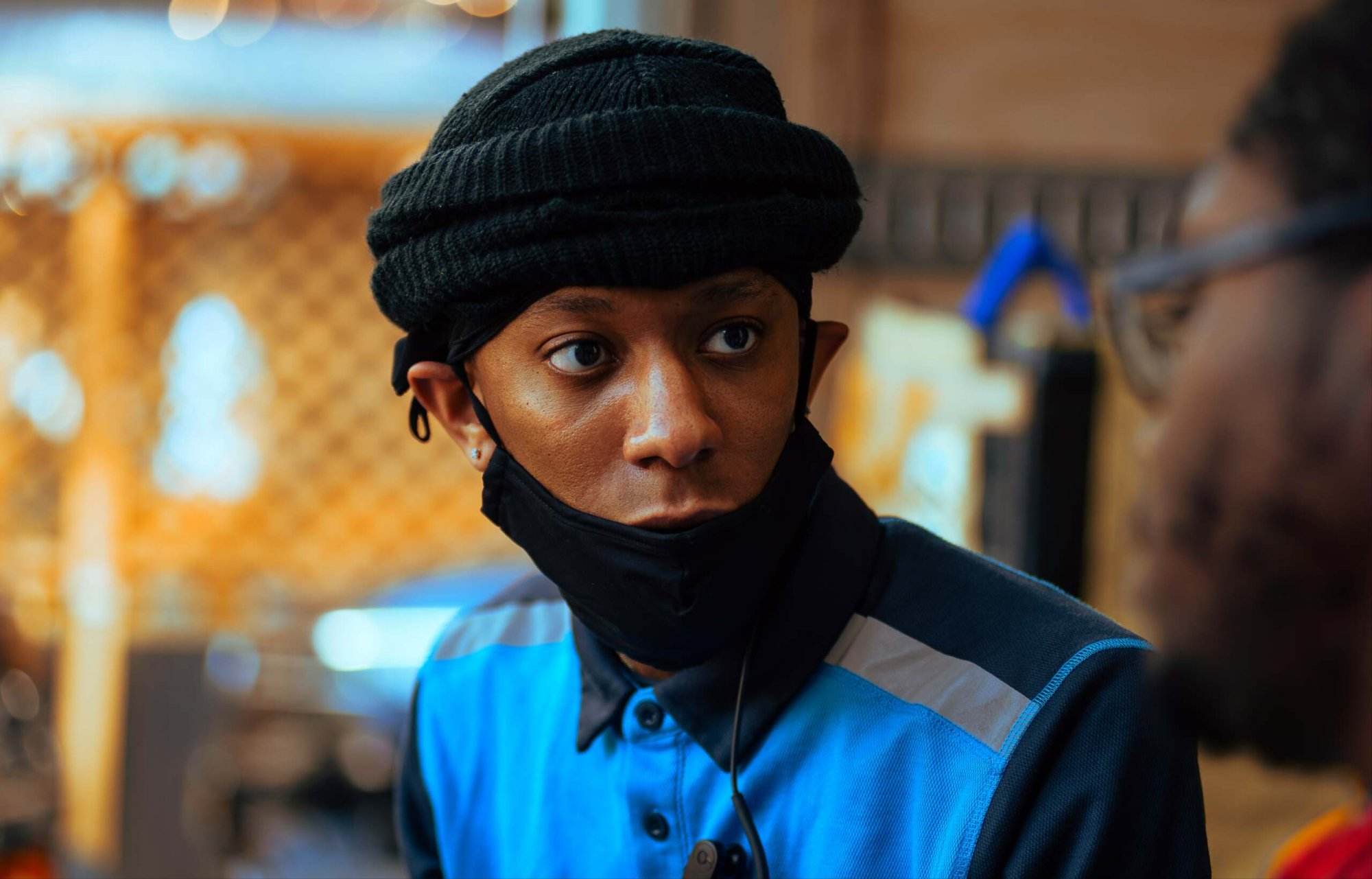 More About Mark Saunders:
Mark Saunders is a young, multi-talented vocalist and rapper who pushes the envelope in an ever evolving Hip-Hop scene. Pushing the envelope with his deeply layered and well-crafted lyrical concepts, Saunders makes music that is driven by a desire to motivate, inspire, and tell deeply-relatable stories. Hailing from The Bronx, Saunders fuses experimental sounds, often dabbling in contrasting flows, stitched together with emotive undertones. Saunders cites icons such as Lil Wayne, Outkast, XXXTENTACION, Jay-Z, and Eminem as pivotal influences in his music.
Saunders hit the ground running in his early teens and released his first project in 2017. Now, with multiple projects under his belt (his latest EP, 'Prisoner Of Love', released in 2019), Saunders has his sights set on his new and forthcoming work, which highlights his passion and love for music, and delves deeper into the emotions that encompass the human psyche. The talented enigma is here to reshape the industry and leave an indelible mark.