Every so often, an artist creates something positive from a deeply negative situation and it turns out to be their seminal work, like Eminem's "Stan" or Aesop Rock's "No Regrets". Boston lyricist M-Dot is no exception as he puts his creativity into overdrive with his latest visual, "Chrissy", taken from his studio debut album 'Ego & The Enemy' - OUT NOW!!!
M-Dot narrates a comprehensive memoir about a troubled young girl named "Chrissy" who's life falls into endless turmoil after her failed attempts at fame & fortune. The song highlights the girl going from being loved ubiquitously, to being completely overwhelmed by her own personal demons unable to cope with everyday reality, spiraling into a world of prostitution & drug/alcohol addiction.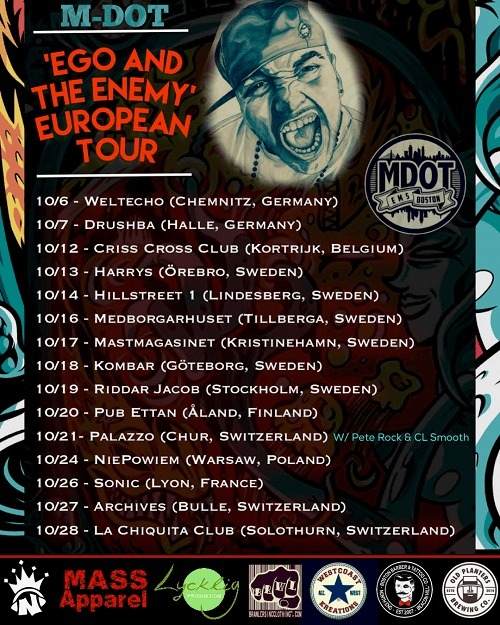 Sparing the audience of typical "Hollywood Endings", the story ends with a dark, hair-raising dose of realism... Produced by the legend, Buckwild (Biggie, Big L, Jay-Z, Nas) who crafted a nebulous sound that compliments this narrative with accurate precision.