The Foreign Exchange Music's BeMyFiasco shares official "Bad Dream" Video ahead of debut album.
BeMyFiasco has built up quite the resume in the past six years.
Her ethereal vocals can be heard floating on Lyric Jones's 'CTTA' album opener "Face To Face", IAMNOBODI's "Let It Roll", Robert Glasper's "Violets", Little Brother's 2019 lauded comeback album 'May The Lord Watch' ("All In A Day" and "Work Through Me"), and more recently, Dreamville rapper Lute's debut album 'Gold Mouf' ("Amen").
She's also collaborated with 9th Wonder and Erykah Badu's RC & The Gritz, to name a few.
The R&B songstress is now the latest to join the Grammy-nominated soul music group The Foreign Exchange's +FE Music label, which is set to release her full-length debut album 'Where I Left You' this Friday (10.15.2021).
Today (10.13.2021), the official music video for the album's second single "Bad Dream" makes its debut ahead of Friday's release.
Directed by Tevyn Jenkins for Nicely Done Visuals, the video is "a nod to my love of bad '80s workout videos and '90s feel-good R&B jams", explains BeMyFiasco. Produced by Roho, "the song was inspired by a few toxic relationships from my past. I have a lot more perspective now, but for a long time I blamed myself. I'd look back on those situations like, 'Was it all a bad dream? What the hell was I thinking?' Now, I'm just thankful I can laugh and write songs about it."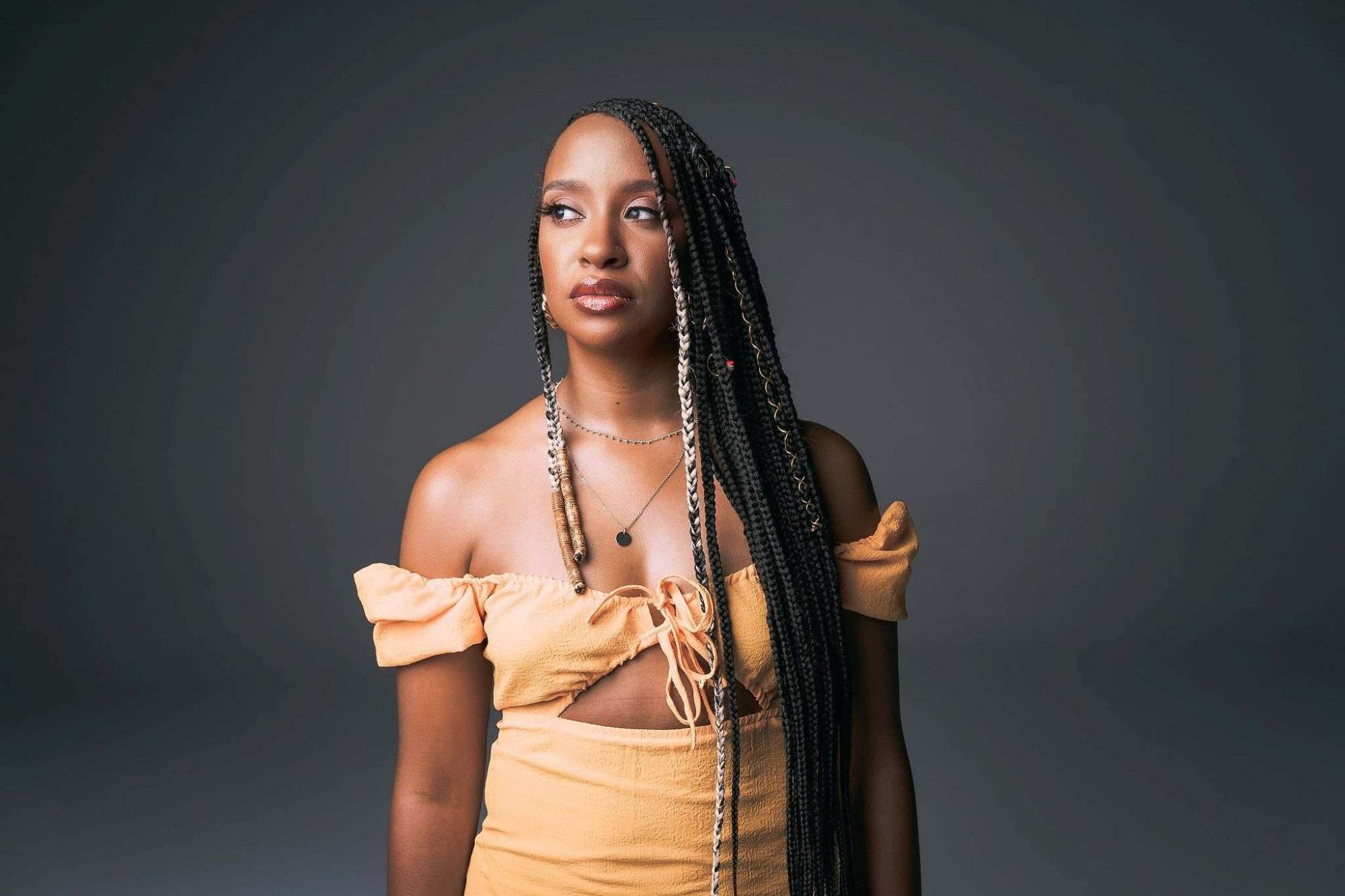 More About BeMyFiasco:
Bianca "BeMyFiasco" Rodriguez is a singer/songwriter, kindergarten teacher, and therapist-in-training from Dallas, Texas. Her musical influences include Anita Baker, D'Angelo, Musiq Soulchild, Chaka Khan and SWV. Her Layers EP, released in February of 2016, follows the singer through her emotional journey of a forbidden love.
Outside of her solo work, BeMyFiasco contributed vocals to "Violets", a 9th Wonder production from Robert Glasper's 2016 Everything is Beautiful album. That same year, she collaborated with Erykah Badu's band RC & the Gritz, writing and arranging vocals on two songs ("Anxiety" and "Give Me Your Heart") on their album The Feel. Her contributions to the band's project earned her a spot on their U.S. tour. BeMyFiasco then took her talents to Madrid, Spain where she continued to perform, landed a spot in a commercial highlighting the benefits of healthy eating to children, and lent her vocals to the TV show "La que se avecina" as a part of the choir in two episodes.
Upon returning to the states, BeMyFiasco reunited with longtime collaborator Phonte Coleman for Little Brother's 'May the Lord Watch' album in 2019. She is currently a Sprite ambassador, and has collaborated with producer Ish D in a partnership with ASUS & their Zenbook Pro Duo. Her full-length debut album, 'Where I Left You', is set to release in Fall of 2021 via +FE Music.
BeMyFiasco's "Bad Dream" single is now available to stream and cop via all major digital service providers