Thomas Ross & DJ Envy Awarded Donkey Of The Day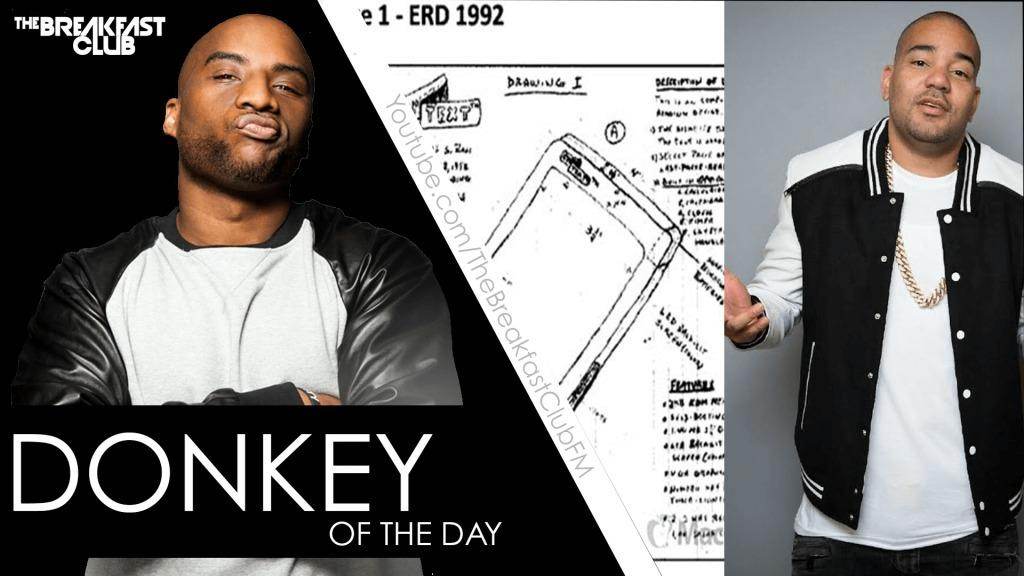 Florida resident Thomas S. Ross has filed a lawsuit against Apple this week, claiming that the iPhone, iPad, & iPod infringe upon his 1992 invention of a hand-drawn "Electronic Reading Device (ERD)".
DJ Envy awarded Donkey Of The Day because he screenshot what on SnapChat???