The wait is over!!!
Young Black and Gifted (Azariah & Kidd Called Quest) just released their highly anticipated album 'The Second Coming'.
Listen to the fourteen-track deep album which is produced by Kidd Called Quest (except for one track by Jay The Gifted 1ne) and rhymes provided by Azariah.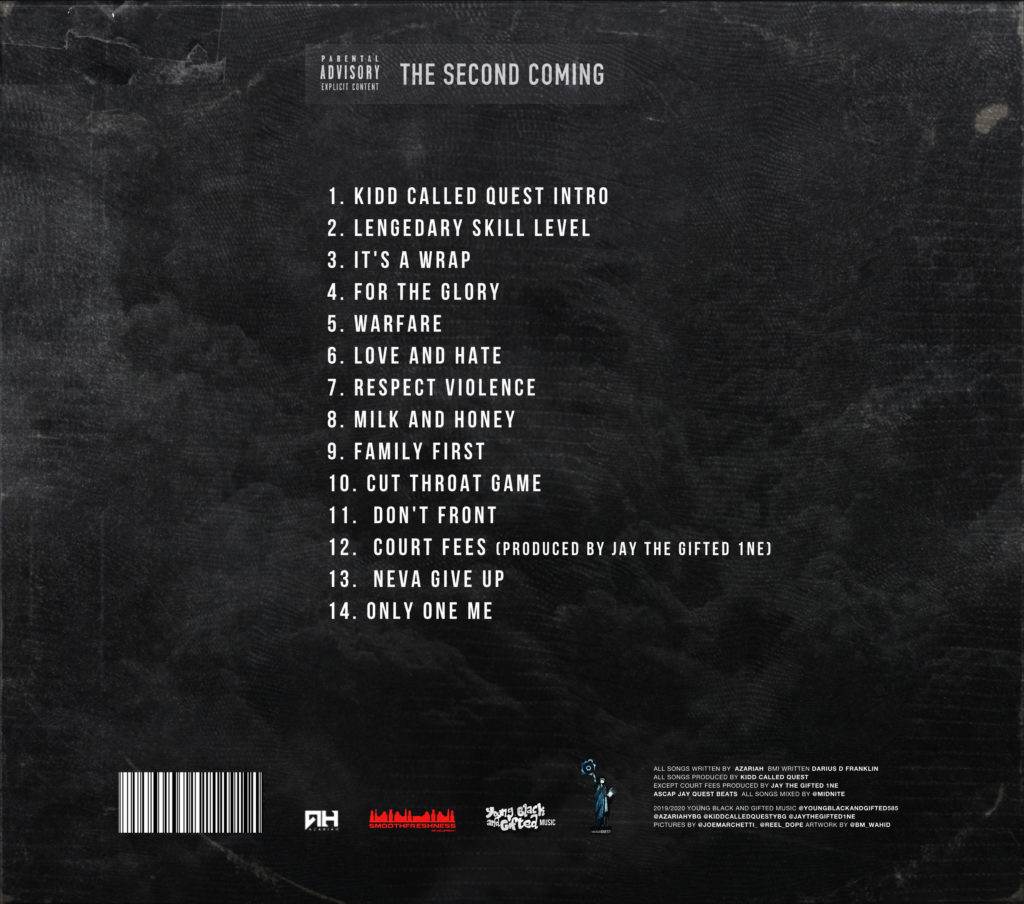 The album features the singles "It's A Wrap", "Warfare", "Cutthroat Game", & "For The Glory".
Give this a listen below as you will not be disappointed.