John Jigg$ is back and this time has teamed up with Rome, Italy's Tuff Kong Records and producer Cuns for the aptly titled 'Teflon John'.
Jigg$ stays true to what fans know him for with aggressive yet clever wordplay over hard-hitting Cuns production.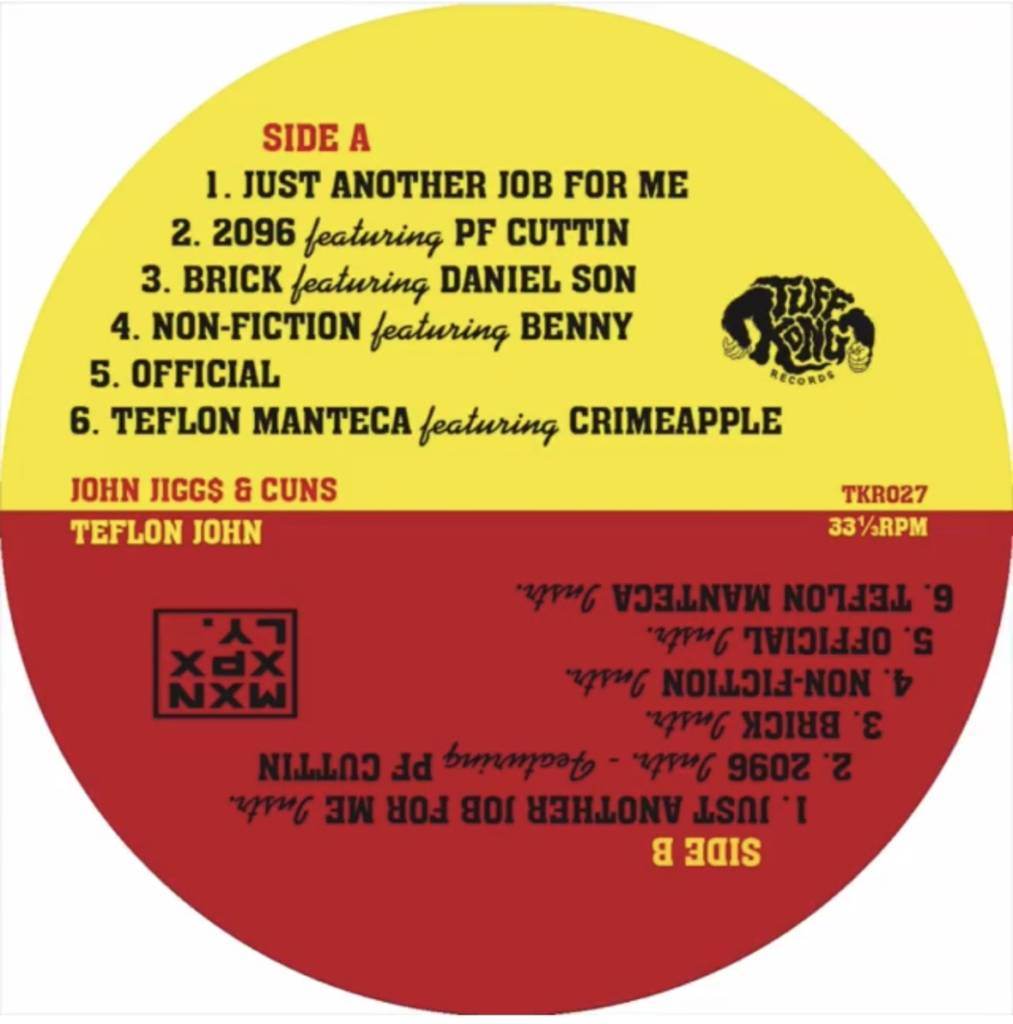 The 6-track EP features hip hop heavyweights like Benny the Butcher, Daniel Son, Crimeapple, & scratches from PF Cuttin.