Another one from Classic that's Classic like the name. 'The Chillzone' mixtape is spectacular from its introduction until its conclusion around 40 minutes of chill. The 21 tracks which mostly are hilarious skits combine with the music creates a more inside look at the overall mind of Classic's work.
Once you hit play, thank us later as it will be hard for you to not find one song you're feeling. This tape comes out of nowhere, these type of artist are to be paid attention too during a time where everyone is trying to elevate on the scale then one comes along & offsets that balance.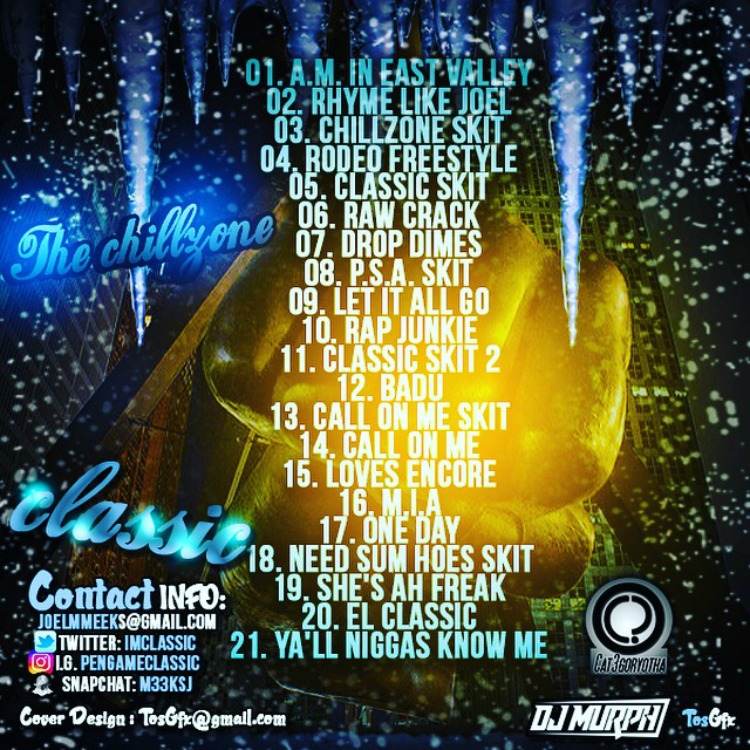 You want more??? 'The Black Side' project will be right around the corner. A pinpoint conscious project that will be sure to parallel the view of what we see outside of doors.