Completely self-made, the Chicago born, Ohio-bred and Atlanta based singer, songwriter, and rapper 3LetterzNuk flexes both his production and lyrical prowess in his most substantial release to date. Weaving rhymes with confidence and swagger over a smooth R&B foundation across 14 clever cuts, the 'I'm Back' mixtape is available now on all platforms via ZENtertainment/Sony Music.
In preparation for the mixtape, 3LetterzNuk dropped three singles to keep listeners on their toes leading up to the project's ultimate release. "Like Me", "Reset", and "Side To Side" provided ample insight into the breadth of styles to be featured across the entirety of 'I'm Back'. Now unveiled in its entirety, the full body of work shines the spotlight on the full capacity of what 3LetterzNuk is capable of.
Through the duration of the mixtape's remaining 11 songs we see the young rapper cohesively connect the spectrum of rap, hip hop, R&B and pop of tonalities. Spanning themes of love, fame, prestige and fast lifestyles, his choice of words exude raw energy that fans of both popular and urban genres are sure to connect with. As his first fully developed body of work, I'm Back embodies a seized opportunity for 3LetterzNuk to showcase his range and abilities as a multidisciplinary musician across 14 tracks.
"What I've set out to convey in creating the mixtape is that I'm back on the scene and I still have points to make." –3LetterzNuk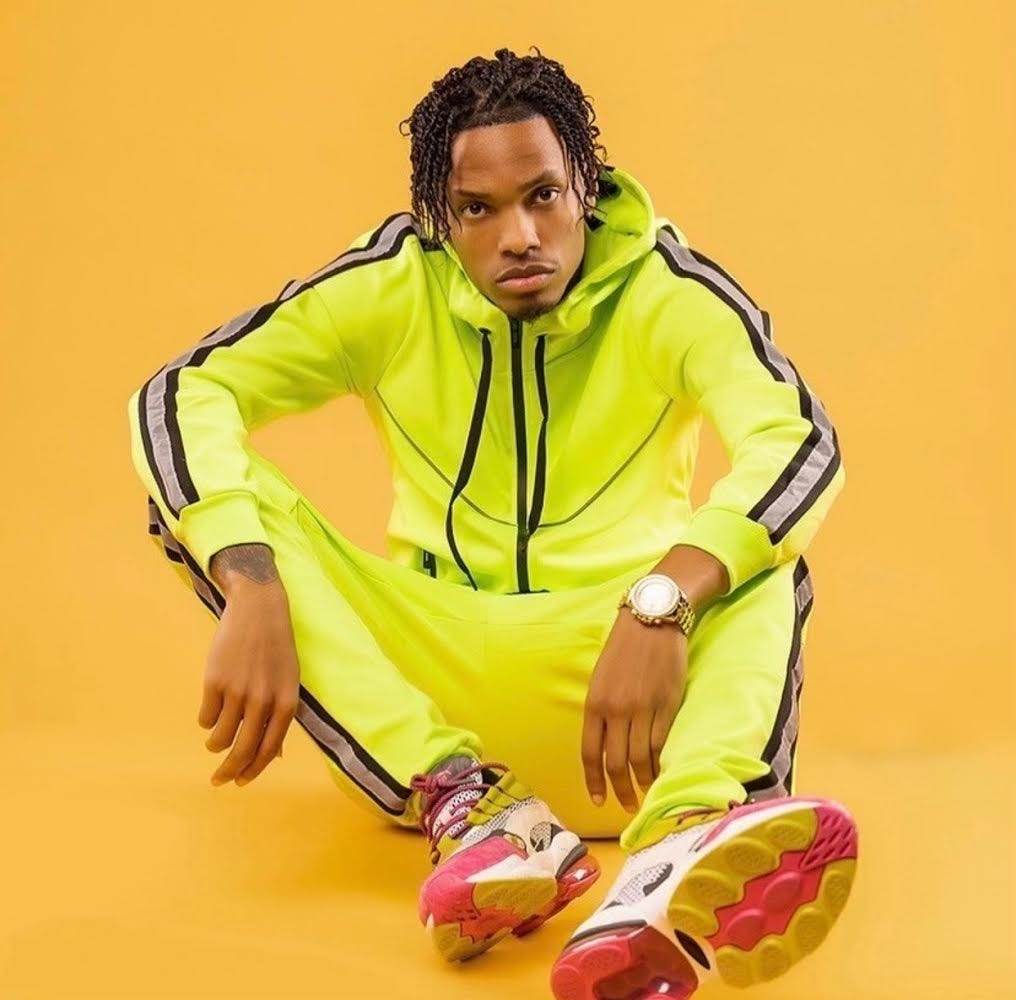 After working tirelessly in honing his craft, 3LetterzNuk garnered some of his first major support from global superstar Flo Rida in 2015, who signed his first record deal to IMG and onboarded him as an opening act for his globe trotting world tour. 2017 marked the start of new ventures upon signing with ZENtertainment/Sony Music, leading to landmark collaborations with pop mega talent such as Aaron Carter, where he was featured on Aaron's 2018 comeback single "Fool's Gold", boasting well over 9 million streams worldwide. The same year saw a named collaboration with Marco Foster "I Wonder", independently amassing over 1.6 million streams to date, and given the rising artists trajectory and track record it's safe to assume the I'm Back mixtape has what it takes to make even more of an impact.
Taking pride in his favorite aspects of his artistic process, 3LetterzNuk has an affinity to harmonies, melody and illustrative depictions of the scenes in his mind of which he manifests through his songwriting, production, and ultimately, his performances. Drawing early inspiration from classic R&B and soul, artists such as The Jacksons, Jaheim, Anthony Hamilton, Ne-Yo, Kem, and Brian McKnight would later become monumental in his career. Taking what was once innate, raw talent, an early career comprised of countless self-taught hours, days, weeks, and years spent honing his craft through syllables, octaves, metaphors, beats, and carefully curated samples–3LetterzNuk is back with truly refined poise.
Compiled and composed during quarantine, 3LetterzNuk has used his time wisely to set the stage for a sizable come-up in 2021. With the breadth of new sounds on the 'I'm Back' mixtape showcasing his developed artistic range as a writer, producer and rapper, fans both new and old can rest assured knowing that this is more than just a come back, it's only the beginning.
As dawn breaks on a new era for 3LetterzNUK's career, the 14-cut 'I'm Back' EP is available now on your streaming platform of choice via ZENtertainment/Sony Music.