Sol Messiah proves "Limitless" in new single/video featuring Evidence of Dilated Peoples.
Sol Messiah is back with a new single and video for "Limitless" from the forthcoming album, 'GOD CMPLX', his debut on Rhymesayers Entertainment.
The hypnotic track features his Grammy-award winning labelmate Evidence (of Dilated Peoples), spilling fluid rhymes and clever wordplay over cinematic strings, piano loops, and a menacing boom-bap beat, all provided by Sol Messiah.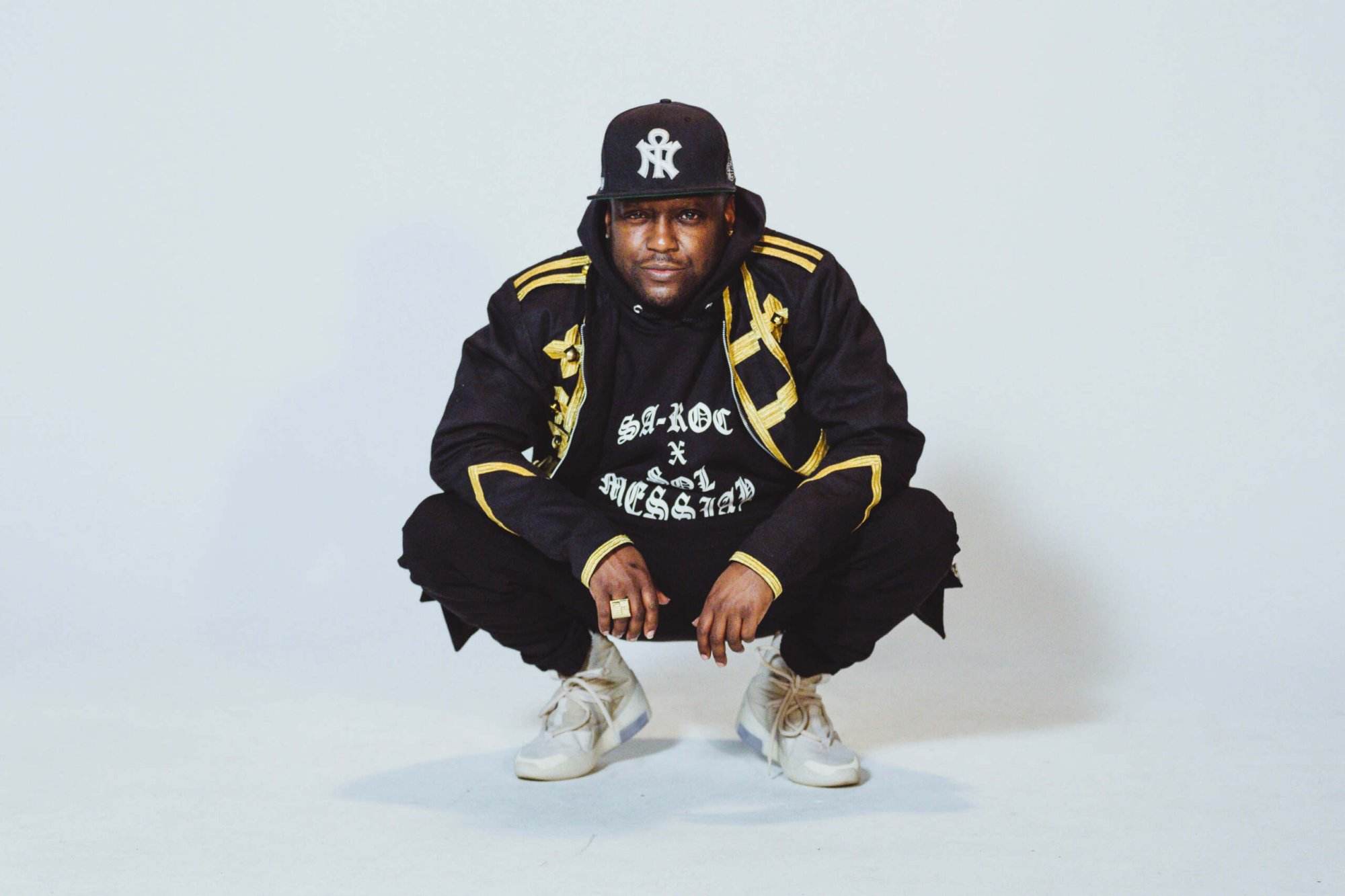 Sol Messiah recently garnered attention for his talents, producing two lauded projects for Sa-Roc on Rhymesayers Entertainment, including 'The Sharecropper's Daughter' (2020) and its subsequent Deluxe version (2021), which featured the addition of six new tracks.
Meanwhile, Evidence's previous catalog with Rhymesayers includes 'Cats & Dogs' (2011), 'Weather or Not' (2018), 'Squirrel Tape Instrumentals Vol. 1' (2019), and 'Unlearning Vol. 1' (2021), as well as group projects with Dilated Peoples and Step Brothers.
As a multidisciplinary artist himself, Evidence is able to effortlessly express his creativity in many forms, making it clear why Sol Messiah also tapped Ev to direct the "Limitless" video, accompanied by Stephen Vanasco as director of photography.
Evidence is one of the many accomplished artists featured on the 'GOD CMPLX' album; KXNG Crooked, Sa-Roc, Locksmith, stic.man (of Dead Prez), Che Noir, Lyric Jones, Mickey Factz, Cambatta, Planet Asia, TriState, Narubi Selah, Murs, Da BackWudz, Slug (of Atmosphere), Aesop Rock, and Baba Zumbi (of Zion I) also make guest appearances, showcasing their talent.
Sol Messiah's 'GOD CMPLX' album is set to drop on 9.30.2022 on all major DSPs and on vinyl with exclusive merch