After building legacies in their own groups (Brand Nubian, Artifacts) as well as on their own as solo artists, New Rochelle emcee Sadat X & New Jersey emcee El Da Sensei recently decided to come together as a group and also released an album--titled 'XL'--not too long ago. They also recently took the time out to wax poetic with us at The DigiSpot which you can give what was discussed a read below...
VannDigital: Knowing that both of you started your careers in groups, what made you two decide one day that y'all wanted to come together as a group and create an album???
El: I've known X for over 20 plus years...met him and Jamar in 1990. They always welcomed me and Tame to chill or work with them out in New Rochelle and Jamar produced the original "Wrong Side Of The Tracks" demo (he wrote the hook too). We all became close over the years and I'd always see Sadat out at parties or in NY just chilling. We have mutual friends and they asked us....why don't y'all do an album or some shit? We looked at each other and said fuck it why not? I've always been a fan of X. He knows this. The rest is history now!!!
X: A mutual admiration for each other's talent and friendship.
Speaking of the album, what was the inspiration & concept behind it???
El: Well the concept came from the name itself. We wanted an XL project in every way! Also to show a process of album-making in today's climate where albums come out of nowhere. We wanted to show young cats and our peers that we can use the formula of a traditional album and how it sounds and make it work today. Of course, you'll see comments like "wow this sounds like 90's" or say "boom bap". LOL its just how it comes out y'all...what we've practiced for years. 22 songs full of all the elements in hip hop but for 2018. Couldn't have an L album LOL!
X: We wanted to create an album that sounded cohesive as opposed to an "email/send the files" album.
Will there be another Brand Nubian album in the future???
X: Hopefully, there will another Brand Nubian album.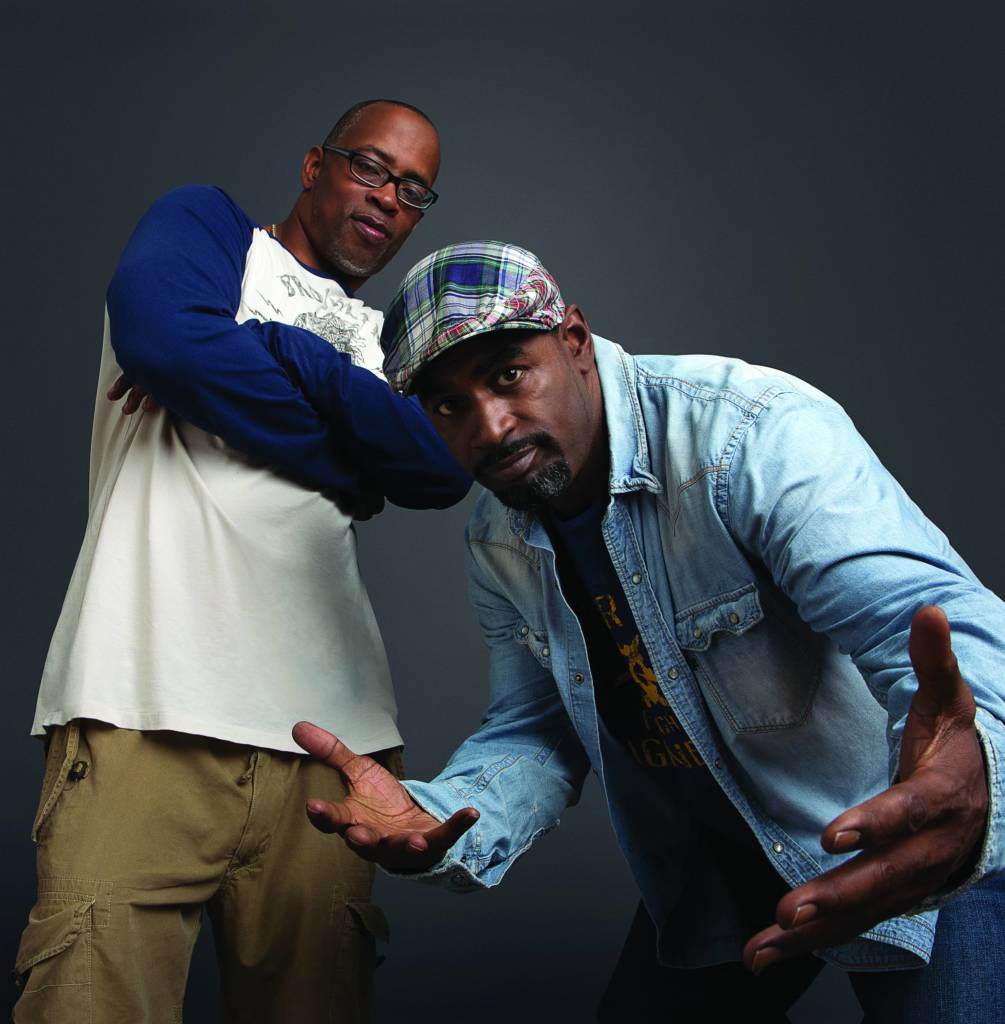 With the recent release of 'XL', will there be any future albums from this group or will this just be a one-time thing???
El: Oh, we gonna keep this going for sure; already working on new shit as we speak. As long as y'all want it, we doing it!!!
X: We are already collecting beats for a next album.
Are there any music videos for "XL" and/or "Power Moves" in the works???
El: We are working on videos ASAP. "XL", "Power Moves", and a few others.
There have been rumors floating around about a new Artifacts album for years. Are they true and if so, when will the album drop???
El: Artifacts definitely working on an album with Buckwild (D.I.T.C.) coming very soon. We halfway finished!
Are there any plans for a tour to promote the 'XL' album down the road???
El: We are taking bookings now and working on a European tour for February 2019!