"Primal" Remix Contest w/Cash Prize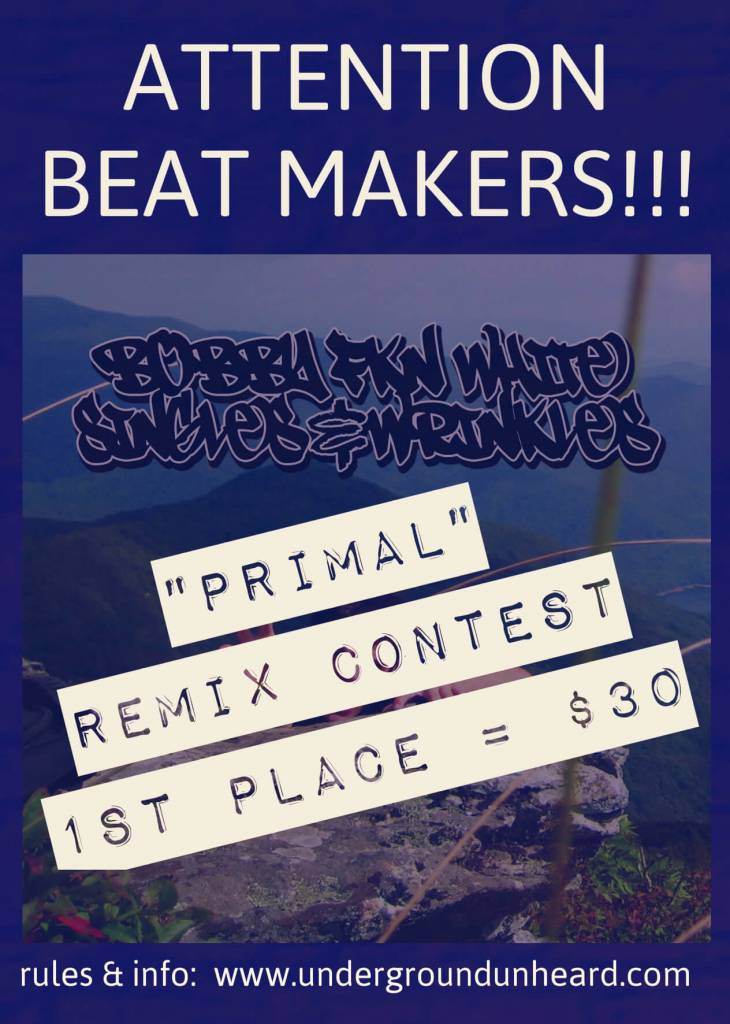 Content Rules:
The beat must be all original production [previously unreleased]
Producers may use cleared or unlearned samples to create a beat of any genre.
The producer must use all of the vocals from the original track.
The producer may chop, flip, or rearrange the acapella.
Listen to the original track here:
Download the acapella here:
For more info, you can go to UndergroundUnheard.com