UK production duo, Star.One, present 'We Run The Show', a high octane collaboration with P Money & Asher D and their second release on the 3beat label.
Asher D kicks off the track with the opening line 'Take it back, late 90's n all that' and it is obvious Star.One have drawn inspiration from the era when So Solid Crew topped the charts with raw UK garage/early grime influences brought into a 2017 style. Star.One and P Money are long term successful collaborators, the added recruitment of veteran MC and So Solid Crew member Asher D, perhaps now better known for his acting roles (TopBoy & Safe House), is a masterstroke with the MC pair trading energetic back to back flows and punchlines resulting in pull up bars a plenty. We Run The Show is sure to excite the Grime faithful whilst re-introducing the UK Garage sound to a new generation.
Coming off the back of a packed summer festival run, Star.One describe We Run The Show as "the favourite record we've ever made. The energy in the studio that night was special and I think that translates to the track. Our teenage selves are so gassed to have Asher D spitting flames alongside another of the greatest MCs of all time, P Money."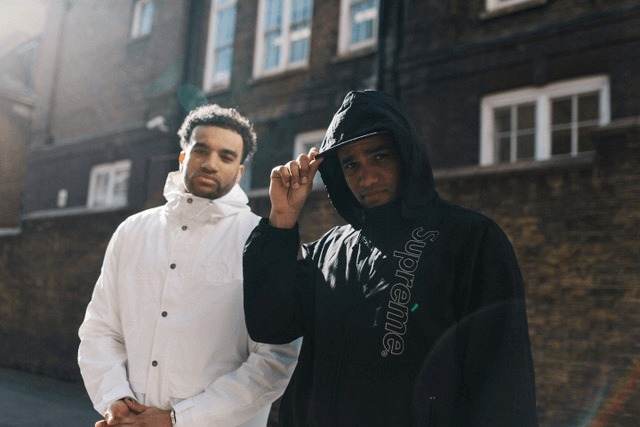 About Star.One:
Soundsystem culture is in Star.One's blood. As children, Joe and Adam were first taken to Notting Hill Carnival by their father (a singer, producer, and DJ who in the 1970's, would lug his own system to parties across the capital). As they grew up, it was the garage tape packs and the infamous clash between Heartless Crew and Pay As You Go Cartel that had the biggest musical impact.
After leaving London for Kent in their teens, where Joe began making beats and working with various grime crews, the pair dug deeper into jungle and dancehall, making frequent rave trips to London, crashing on friends' floors or waiting for the first train home before school. At 19, Adam then moved to Manchester for university, and started DJing at an emerging club night called Murkage that would later morph into the 15-strong DJ collective and frequent Mike Skinner collaborators, Murkage Cartel.
The 'melting pot' nature of Manchester's bass and rave scenes had as big an effect on Star.One's musical style as their formative years down South. Together they started the city's BPM night, focusing on bringing underground artists such as Spyro, Durrty Goods, Boy Better Know and Lil Silva to Manchester.
Stream & cop "We Run The Show" via SoundCloud:
Stream & cop "We Run The Show" via YouTube:
Stream & cop "We Run The Show" via Spotify: