Last Tuesday was Sun-Day in Houston though it was no day of rest for local rapper/actor/philanthropist, SUN. There he stood at Houston City Hall, his family by his side, along with Mayor Annise Parker, City Council Member Richard A. Nguyen from District F, where SUN is from, & Chief of Staff, Alvin Byrd, for the reading of his proclamation joining a short list of notables like Trae Tha Truth, Bun B, Slim Thug, & Lil Keke to receive this honor.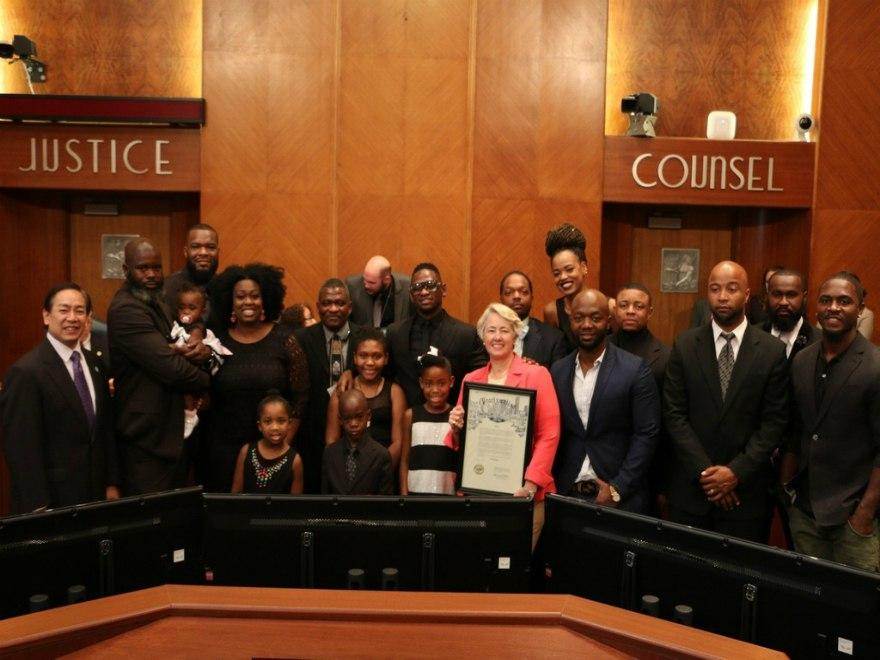 A native of Alief, in Southwest Houston, SUN has been using his platform as an artist to give back to his District F community via his own Soleil Foundation, through numerous back-to-school drives, health & wellness fairs, sports & fitness camps, shoe drives, and holiday food & toy drives to benefit the under-served youth and families of that district. SUN plans to use this day moving forward to continue his efforts & drive awareness to those within his community that need it most.
Musically, longtime friend & collaborator Ras Kass & friends just dropped a naughty new track featuring SUN called "Show & Tell". Over a beat by Black Thought-managed, Philly outfit The Wurxs which would find itself at home in a VH1 Classics video, Shabaam Sahdeeq, Ras Kass, 4rAx, Kazy D, & SUN wax poetic, leaving absolutely nothing to the imagination.