"Desires" is the long-awaited comeback single from the critically lauded duo of Rashad & Confidence, who eight years ago dropped a modern underground rap classic with The Element of Surprise.
Despite the fact that Brooklyn emcee Rashad has been quiet since his 2011 release with the Philly producer (who's remained active), you wouldn't know it upon hearing "Desires". The two artists remain at the top of their respective games and gel like they dropped The Element of Surprise last week—and not nearly a decade ago.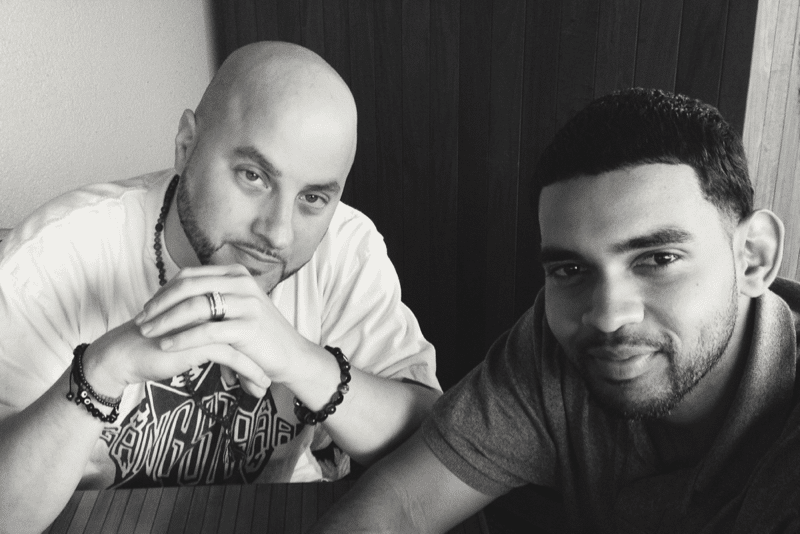 On "Desires", Rashad spits thoughtful and relatable verses about the obstacles and struggles he faces as he continues to work toward his dreams. And on the boards, Confidence brings his trademark blend of grit and soul to provide his rapping counterpart with the perfect boom-bap backdrop. Whether you've been following Rashad & Confidence since 2011, stumbled onto their debut in the ensuing years, or are hearing them for the first time today, your ears will thank you for "Desires".
SoundCloud:
Spotify:
Head over to your preferred digital retailer or streaming platform to support "Desires" which is out now via Ill Adrenaline Records. 7-inch 45s are also available in limited quantities b/w instrumental, and can be purchased direct through the label's website, HHV, or Fat Beats Online.