Melbourne-based producer/deejay Kut One teams with longtime collaborator King Magnetic for the boisterous and booming "Which One's First?", which serves as the lead single off Kut's upcoming compilation LP, Live Wires.
The track perfectly demonstrates exactly what listeners can expect when they hear the full project in March, because both the producer and his guest deliver with reckless abandon. For King Mag's part, the Allentown representative brings some of his most aggressive, braggadocious bars as he asks his enemies to decide what they want first—bad news or bullets?
Of course, the emcee's murderous rhymes wouldn't be quite as potent without the right backdrop, and Kut brings the heat in this respect like only he can. The instrumental is layered masterfully with chilling piano stabs, haunting vocal loops, and drums that will knock the dust off your speakers. It's basically everything you'd want from Kut and King Mag, especially after they sounded so great together on last year's collaborative EP, David & Goliath: Slingshots, with GQ Nothin Pretty.
"Which One's First?" is available now through all major DSPs, and can be purchased for instant grat off the iTunes' pre-order for Live Wires, which is due out March 20 via Chopping Block Records. The album, which in addition to King Magnetic, also boasts features from the likes of Daniel Son, Rockness Monsta, Kwest (Tha Madd Lad), Recognize Ali, ILL Conscious, and many more. The ten-track LP is available now for pre-order through Bandcamp, Amazon, Google Play, and more, and can be pre-saved via Spotify.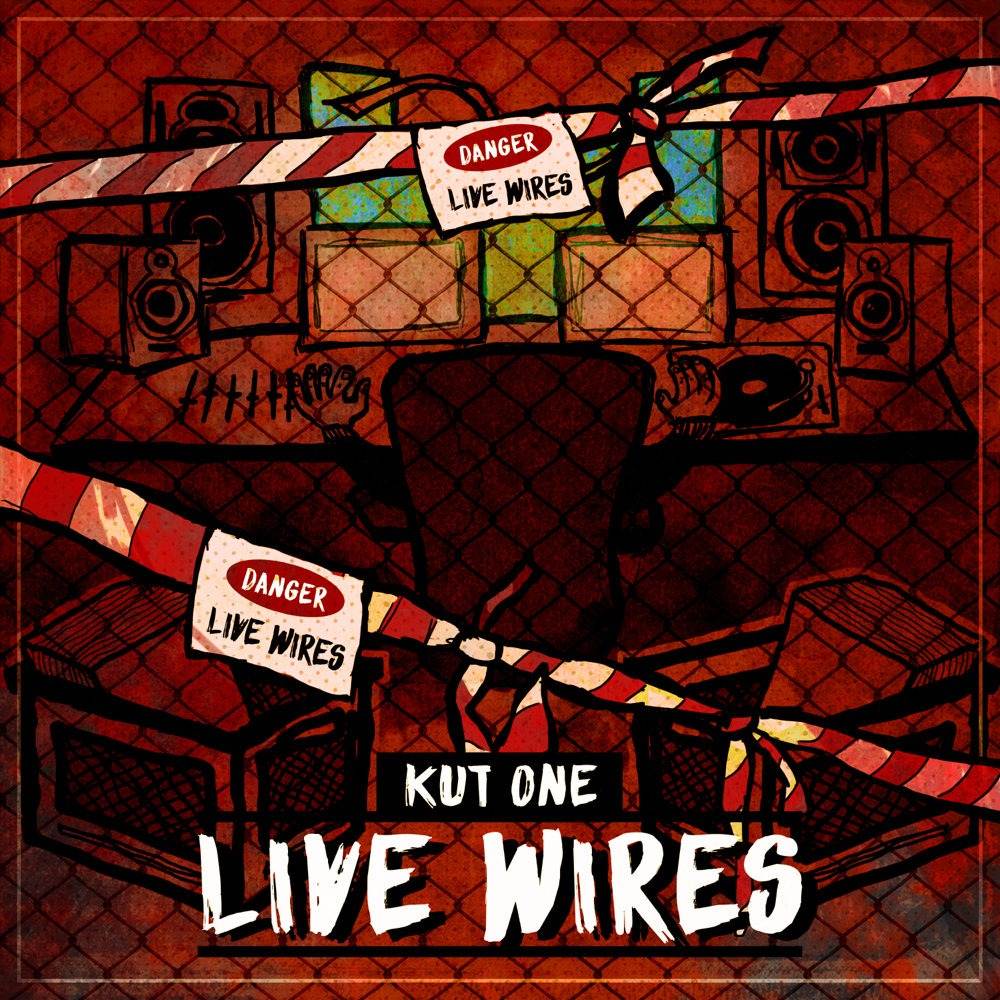 'Live Wires' Tracklisting:
Active Shooter (featuring Kwest Tha Madd Lad)
Despise the 85 (featuring ILL Conscious)
Experience the Best Teacher (featuring Ciecmate)
Which One's First? (featuring King Magnetic)
The Chosen One (featuring Recognize Ali)
WeeBey (featuring Daniel Son)
Fake Fancy (featuring Rockness Monsta)
No Fear (featuring Supreme Cerebral)
Thought Patterns (featuring Thamson.P)
The Wrath of Dr. Brainfreeze (featuring Freak Tha Monsta & Miggs Son)
Kut One's "Which One's First?" is also available to stream & cop via Apple Music | Audiomack | Bandcamp | Spotify