Cypress Hill's B-Real releases double A-Side today: "Mother Mary" and "Triple OG"
Cypress Hill livestream concert and Mr. Cartoon original artwork NFT collaboration with Ark Labs & Blockparty today
Music download offered with curated cannabis pre-roll at B-Real's Dr. Greenthumb stores
B-Real, aka Dr. Greenthumb and one of the lead rappers of multi-platinum West Coast rap group Cypress Hill, drops a new double A-Side release today via eOne. The tracks, "Mother Mary" featuring DJ Paul and "Triple OG" featuring Freeway, are available now on all DSPs. Both tracks were produced by GRAMMY-winning producer Scott Storch and will be featured on B-Real's forthcoming solo album, due out this summer. More details to be announced shortly.
B-Real unveils a new, exclusive collaboration with Wonderbrett x Dr. Greenthumb x High Hopes Supply Co. A limited-edition curated cannabis pre-roll is now available for purchase, along with a download of one of his new tracks, "Mother Mary", at all of B-Real's signature Dr. Greenthumb stores in California. The Pineapple OZK genetics were meticulously developed between B-Real and famed California cannabis brand Wonderbrett through a year-long pheno hunt, curated for the "Mother Mary" aural experience. "I wanted to provide my fans with a special experience while listening to my new music and I can't think of a better way for my fans to experience something very special," B-Real says. "We took the time to develop the flower and now, it can be enjoyed with my music as a collaborative effort."
Future singles and curated strains will be dropped leading up to the album release this Summer.
B-Real has also partnered with world-famous tattoo artist Mister Cartoon from SA Studios for a collection of NFTs set to drop on Blockparty through Ark Labs. The collaboration features original artwork by Mister Cartoon, created specifically for B-Real's new single "Triple OG". The drop begins today at 4:20 PM PST during Cypress Hill's performance live stream from The Roxy on the world-famous Sunset Strip. It will feature a live auction and Cypress Hill will be performing their greatest hits with some special surprises.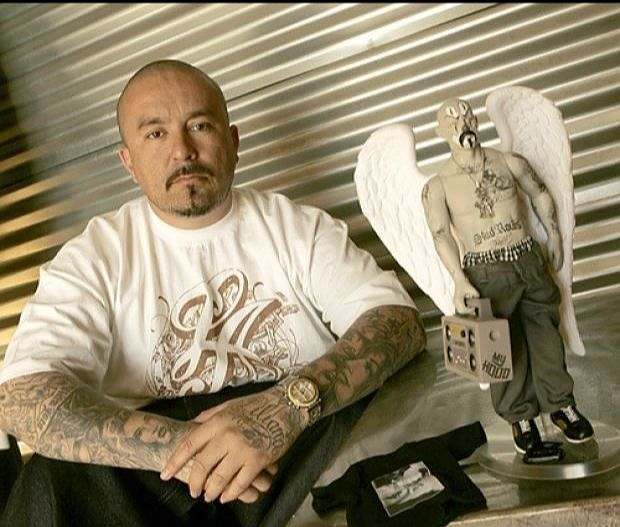 NFT drop will contain:
Limited edition 3D animations based on Mister Cartoon's artwork
A full animated music video for "Triple OG" to be released exclusively as a limited series of NFTs
An auction for a 1 of 1 NFT redeemable for an exclusive Smoke Session with B-Real
Backstage passes to B-Real's Dr. Greenthumb Festival this upcoming summer
More details on the NFT drop will be available soon at www.blockparty.co
B-Real will also be busy curating the launch of a new music experience, The Dr. Greenthumb Festival, which will feature live performances, moderated panels, and limited edition merchandise drops. Recently, B-Real was chosen as a celebrity flower judge for the prestigious Emerald Cup competition and will be celebrating Cypress Hill's 30th Anniversary this fall as well.
Follow B-Real online via Twitter | Instagram | Facebook | BRealTV
"Mother Mary" featuring DJ Paul:
"Triple OG" featuring Freeway: