Atmosphere just dropped a new song, "Make It All Better Again".
On this track, Ant's production is equally solemn and optimistic, while Slug weaves stories of heartache and loss mixed with a confident hope for a brighter tomorrow.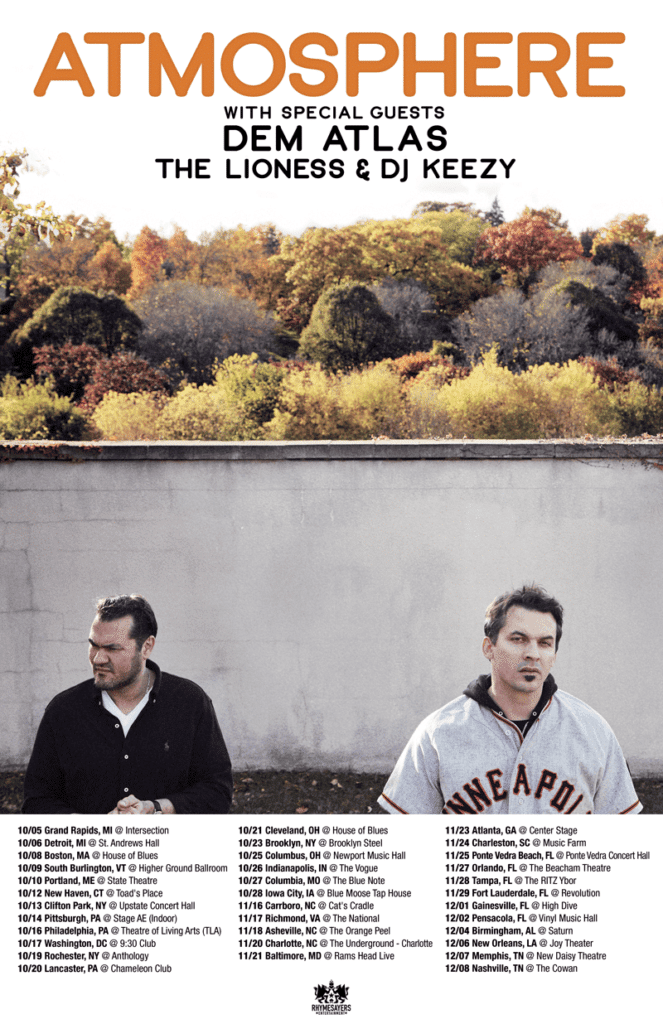 They also just announced a new tour, scheduled for this fall!!!
Rhymesayers label mate, deM atlaS, will join as direct support, along with The Lioness and DJ Keezy. All tickets on sale this Friday, August 10th, at 10am local time.
More Atmosphere Performances, Pre-Tour: