Mo Amer On 'People's Party With Talib Kweli'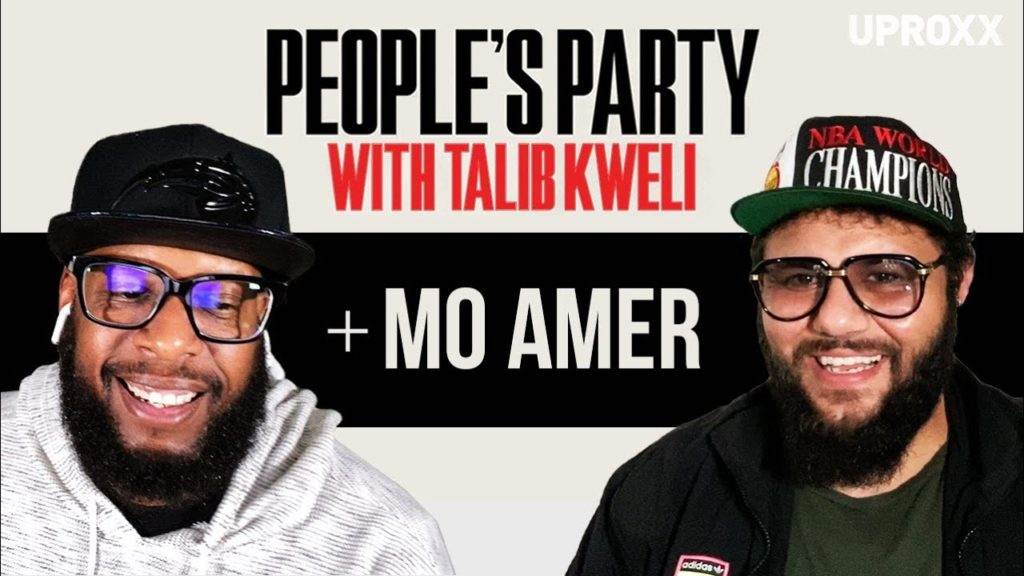 In this episode of People's Party, Talib Kweli and Jasmin Leigh sit down with stand-up comedian, writer, and actor -- Mo Amer. The conversation that follows covers a wide array of subjects. They discuss Mo's moving from Kuwait to Houston, Texas at 9 years old during the first Iraq war, and the culture shock he found when arriving in the states. They talk about the impact of George Floyd's death on the Houston community, and Mo shares his thoughts on the problems with how police operate. He also speaks on his profound love of hip hop, and shows deep gratitude to a teacher that changed his life by encouraging him to embrace his strengths as a performer.
Later Mo gives his take on the Israeli/Palestinian conflict, and shares experiences performing in the middle east for US soldiers following 911. They discuss his favorite accents to use in his stand up, what it's like commuting through airports as a Mohammed, the comic collective 'Allah Made Me Funny', his close friendship with Dave Chappelle, the Hulu series 'Remy' that Mo stars in, and comedy gold sourced from his plane ride sitting next to Eric Trump. His friendships with rappers Brother Ali and Narcy also get mentioned along with Islam's profound impact on hip hop culture.
"People's Party With Talib Kweli" is also available to give a listen via Spotify | SoundCloud | Apple