Michelle Wolf On 'People's Party With Talib Kweli'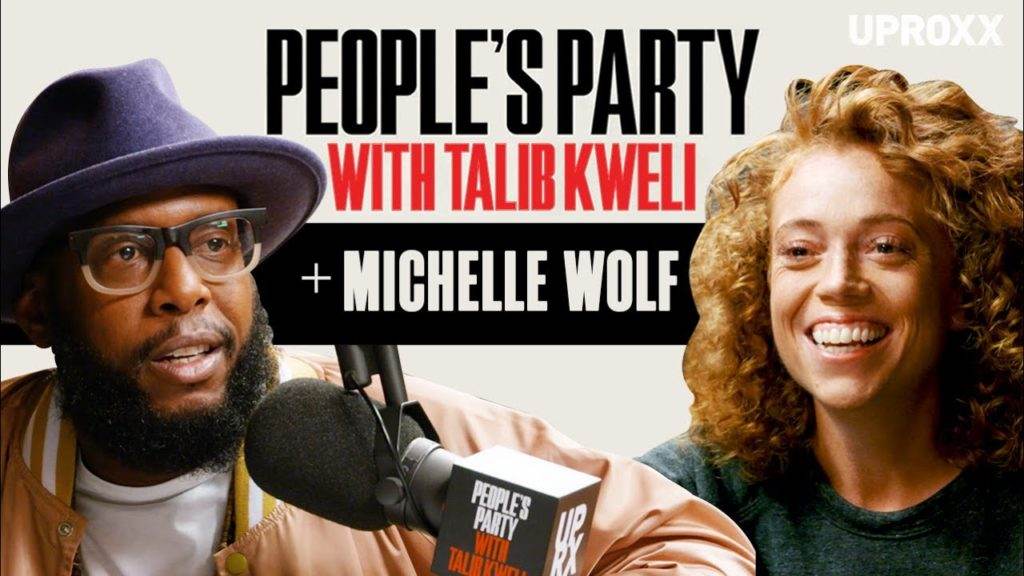 In this episode of People's Party, Talib Kweli and Jasmin Leigh sit down with comedian, writer, and producer Michelle Wolf. The conversation is an all-encompassing trip through the intersection of comedy, social justice, and politics. The trio discusses Wolf's notorious White House Correspondents' Dinner performance, her fast-tracked comedy career after she left a secure Wall Street job, her thoughts on restorative justice, and her new Netflix comedy special. She also talks about performing at the iconic venue The Comedy Cellar alongside greats like Dave Chappelle and Jerry Seinfeld, and her work writing for Seth Myers and Trevor Noah.
Later, Michelle, Jasmin, and Talib examine perceptions of political correctness on the left vs. the right and wonder if hard-liners from either side can really be truly funny. Wolf also unpacks the aggressive backlash from conservatives in the wake of her performance at the White House dinner, offers up the blueprint of how she managed to achieve enormous success in such a short time frame, and dissects the phenomenon of "Cancel Culture."
"People's Party With Talib Kweli" is also available to give a listen via Spotify | SoundCloud | Google Play | Apple