Jessy Terrero On 'People's Party With Talib Kweli'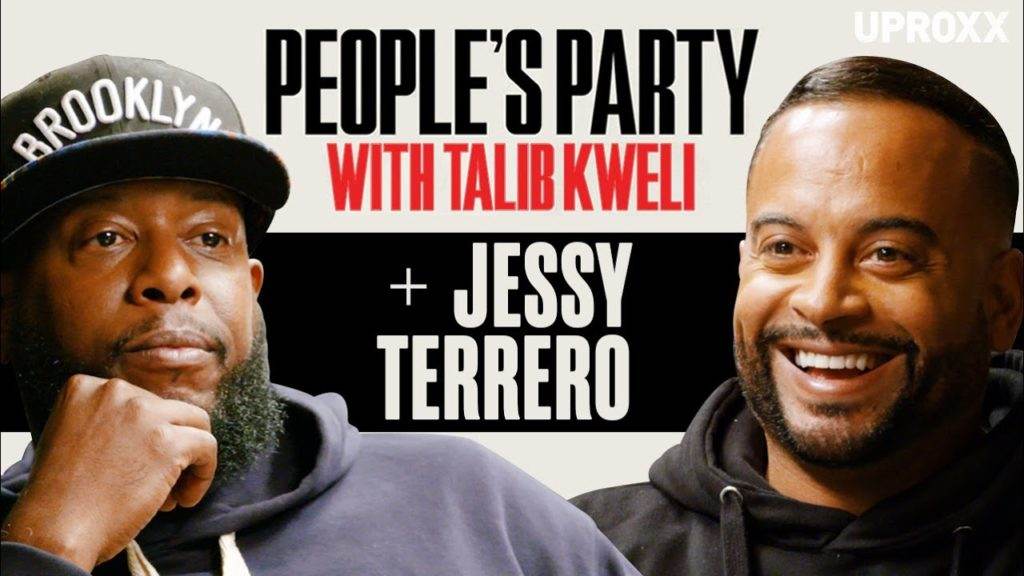 In this episode of People's Party, Talib Kweli and Jasmin Leigh sit down with acclaimed director, writer, and producer -- Jessy Terrero. This wide-ranging discussion covers his path from being an extra in the movie 'Juice' to becoming one of the most sought after music video directors of the 2000s. They discuss his Dominican heritage, growing up in the Bronx and Queens, as well as his start writing music video concepts before getting the opportunity to direct for acts like 50 Cent, G-Unit, Ne-Yo, Chris Brown, Sean Paul, Daddy Yankee and countless others. They also discuss the criticism many of these videos received for the perceived objectification of women, and debate how much, if any, responsibility falls on the director.
Later Jessy talks about what it was like directing the legendary Robert De Niro in the movie 'Freelancers' and expands on how down to earth he was during the whole process. He also reflects on his experience directing the now cult classic 'Soul Plane,' detailing how he dealt with the backlash over many calling it out for perpetuating stereotypes, and also talks about the huge loss the movie took at the box office due to it being widely bootlegged before it was even officially released in theaters. Finally Jessy illustrates his involvement with the push of Latin music to the mainstream by demanding executives give these artists the marketing they deserve with more funding for their music videos.
"People's Party With Talib Kweli" is also available to give a listen via Spotify | SoundCloud | Google Play | Apple