Back in 2012, a Minnesota emcee--that wasn't and still isn't signed to local label Rhymesayers Entertainment--made an appearance here on The DigiSpot. That emcee happens to go by the name BlaccOut Garrison and today, he takes the time out to chop it up with us about various topics which you can give a read below...
VannDigital: What's the Minnesota hip-hop scene like outside of Rhymesayers Entertainment???
Garrison Elijaah: Well, I'll start off by saying my name is Garrison Elijaah, formerly known as ''BlaccOut Garrison'' and I am a music creative out of Minnesota.
The music scene at home is amazing, so many different styles of music and so many different artists are taking risks and being fearless with their art form of music.
Now, the music scene hasn't always been so commutative but I feel like now that's changing with the youth being so willing to reach out to the next and the vets that's been doing it for so long having open arms and being accepting of the change that's happening. I feel like we are getting to a point where the focus is more on Minnesota as a whole now and it's always been so much great and diverse talent here. I've always heard the saying that we have little to no resources to help creatives break out the city from home and be successful but I honestly feel like with real work ethic and with the help of the internet now, you could help shape the change. Minnesota is a great place to discover raw talent point, blank, period.
How can it be improved???
Honestly, I feel like there's always room for improvement in every music scene you know? I feel like it's happening now, We are in a time where the light is on the state and with the help of major platforms like the Soundset Festival, The radio station ''GO 95.3'' and a few others noticing the work ethic these creatives are putting in, It's been improving and they are contributing by helping the word spread on their platforms, The improvement is happening now.
How did the name BlaccOut Garrison come about???
Now, I've been through some of the worst stage names ever man, The whole ''BlaccOut'' Thing originally started as ''Young Blacc'' and of course a lot of the meaning has to do with how black I am lol but naw at the time I was fifteen or sixteen years old when the name came to me. It was natural, The name came from me just free-styling about how my life was at the moment and I just remember at that time it was all about being the 'Best Rapper'' and it was all about writing the best ''Bragging Raps'' and of course I was talking about things I didn't have lol. I definitely did not have a clue about who I was as an artist but I knew I was inspired and wanted to create music for a living really early, I knew since the age of twelve that music was special to me, I had a cousin that would love all the good hip-hop albums that we're coming out around the late 90's and early 2000's and I just feel in love with music deeply around that time, The moment I heard ''ATLiens'' by ''OutKast'' for the first time I just knew I wanted to do something different, I knew I wanted to have a message and a real purpose behind the words I'm writing when I decided to officially start moving my pen.
I've always been a bender and breaker of words, When the name ''BlaccOut'' first came to me I played with the spelling of ''Black'' and I added the two ''c's'' instead of spelling it the right way because I thought maybe my name would stand out more among my peers whenever it's seen. Now I mind you, I wasn't aware of the gang language of that the Crips use by replacing everything that has the letter b with c's. I found this out years after ''BlaccOut'' became my name and I didn't know anything about the spelling of the two c's being a representation of a the gang because I didn't come from a gang background, I never affiliated myself with that lifestyle nor tried to portray that culture in any way. I've always understood how serious that lifestyle is, I've had close family and friends that were deep in gang culture lose their life and even get locked up behind it.
Fast forward, I had a few conversations with my peers and I chose to keep the spelling as is because of the brand I had built around the city as ''BlaccOut'' the artist.
Time went on and I added my real last name behind ''BlaccOut'' because my music started becoming more personal and I fell in love with the whole art of storytelling in music, I started connecting with hearts of those who needed a breath of fresh air musically by more truthful and honest in my music, I became ''BlaccOut Garrison'' in maybe 2011 and I felt as everything started making more sense that's when I started working on my first mixtape ''Dreams & Thoughts'' which was released in 2012. I felt like everything before then was just practice, I was overly inspired by artists that I would hear on the radio and even locally and there was a period where I started just copying rappers and trying to sound like what I thought was ''HOT'' at the moment and in all reality biting off of other rappers got me nowhere and only stunted my growth as a young artist trying to find himself, It also made me feel insecure about my ability to grow and get better.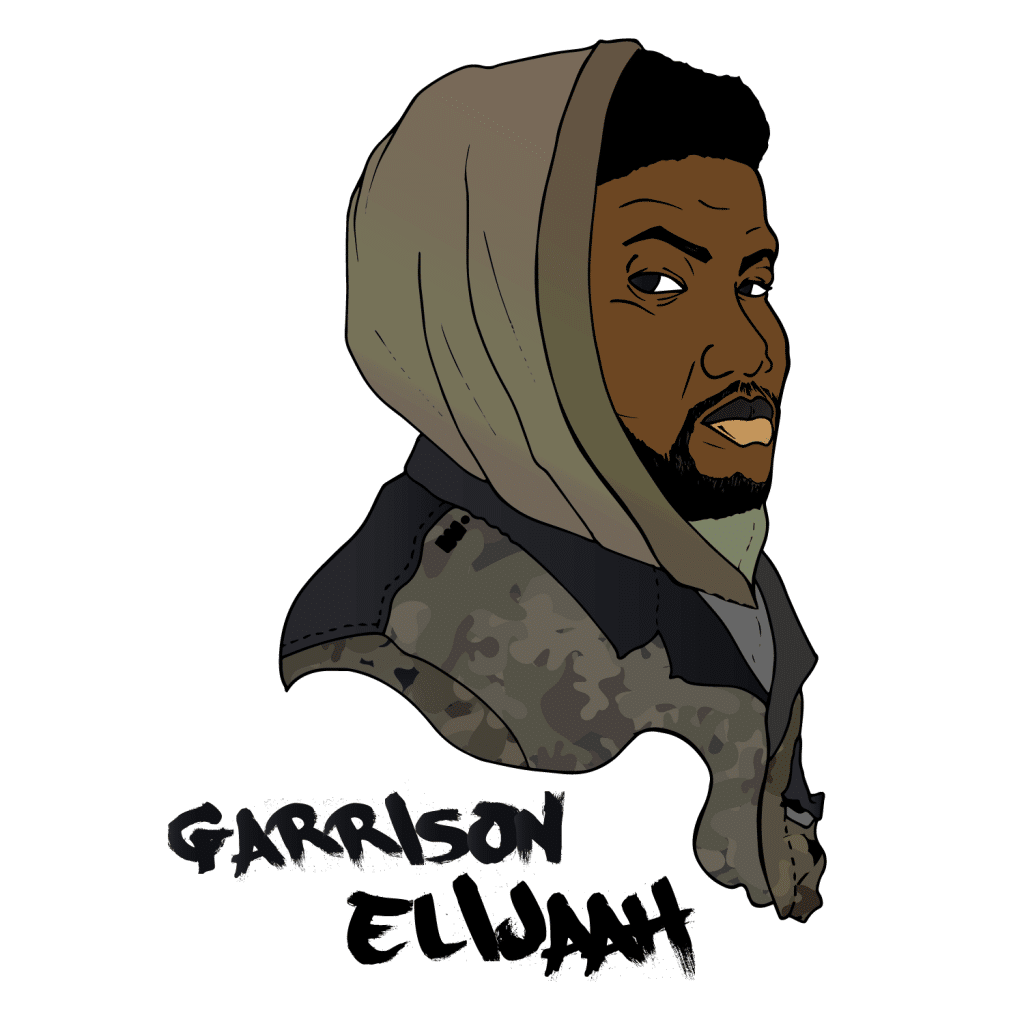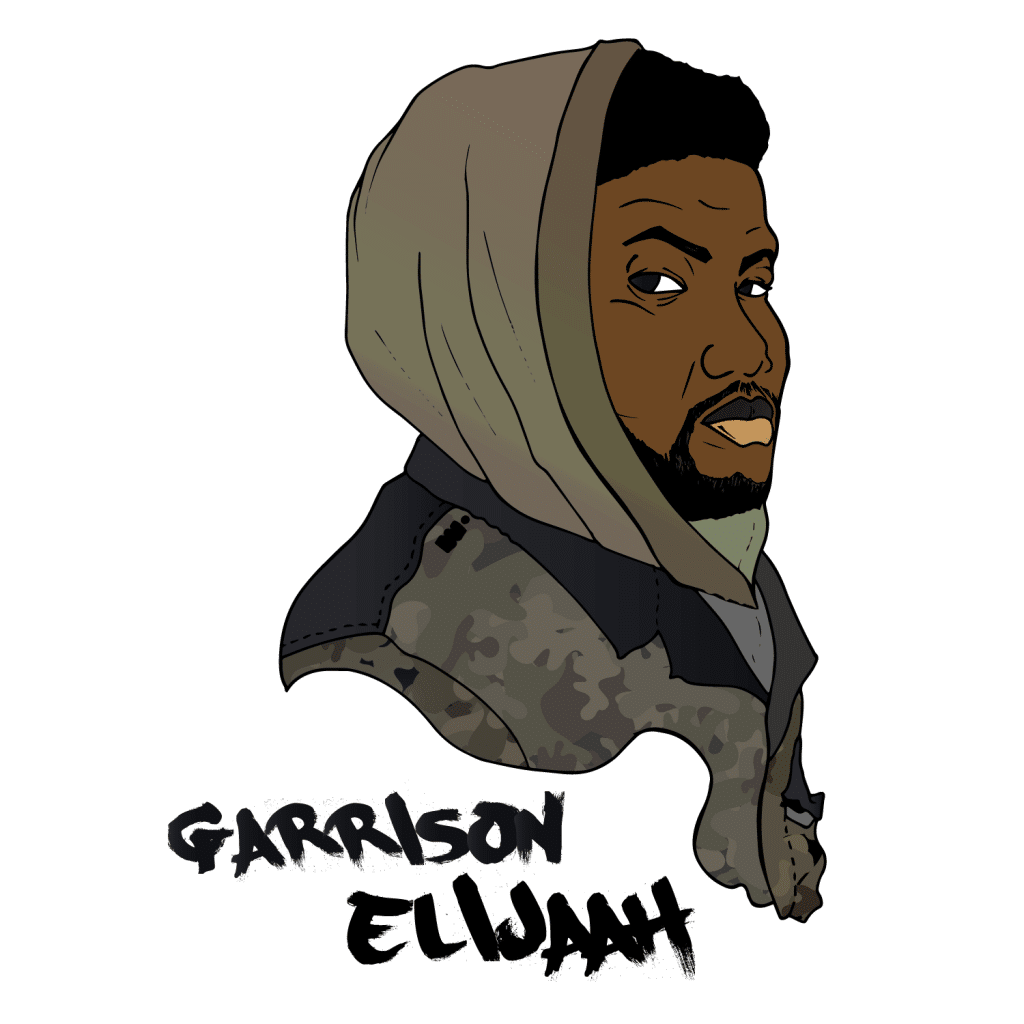 Tell us about your latest single "Paint Water".
One of my current favorites that I created, I was inspired to speak on exactly what I was thinking and feeling in that very moment of hearing the production.
I felt like I knew exactly what I wanted to say but it was only a matter of how I'm going to project it over this jazzy, smooth canvas that Emani provided. I was just inspired to give my perspective you know? And I knew that Malarie and Kaleel Carpe would give me the feel I needed to help execute the vibe properly. I'm very specific on who I feature on these records because it has to honestly feel right, I'm not big on working with artists just because of the fame level they have, It's always better when the chemistry is there.
You mentioned to us a while back that you were going through a rebranding process. What brought this on???
Yes, I'm announcing that I am changing my stage name.
''Garrison Elijaah'' is the name now, I wanted this to be special for those that been following me since I started my journey of being an artist. I honestly wanted full support from my fans (family) of the ''Dreamers Community''; I announced my new stage name with the official logo as well. I honestly feel like it was time for change you know? I've grown so much as a man and an artist; I want to channel my growth and maturity towards the music every time I get behind a mic and show that to the listeners. ''Elijah'' was a prophet and a miracle worker who lived in the northern kingdom of Israel during the reign of Ahab, The meaning is very powerful to me and I don't conform to any type of religion but I do believe in a higher power you know? I added an extra ''A'' in ''Elijaah'' to distance myself from the Hebrew Israelite definition of ''Elijah'' and of course as you know ''Garrison'' is my last name.
''Garrison Elijaah'' is my name, it's official and here to stay. New music coming very soon as well so stay tuned.
Will the world see a Garrison Elijaah album anytime soon???
Yes most definitely, I wouldn't say soon but an album is in the plans.
We noticed that you made an attempt at acting in the past. Would you ever jump back into that arena again if given an opportunity???
Yes, of course. It would have to be something inspiring and I'm up for a challenge you know? When I acted in "The Continuum" it was a learning experience and it didn't really feel like work because everyone wanted to get the job done as best as we can, It turned into a small family on set. I'm definitely interested in what the future hold as far as screen play as well.