What better way to start the day than with some good music & carefree fun, that's exactly what we get courtesy of girl-group Ceraadi & their new video. The L.A. trio is comprised of sisters Emaza, Znuie, & Saiyr. Their energy is infectious, and today, they announce their arrival in this new visual for "We In Here". The girls bring their signature blend of hip-hop, R&B, & pop (or Hood Pop as they call it) and some fly choreography to their block in the new video.
The beat-knocking, bass-heavy track comes courtesy of Grammy nominated producer Dem Jointz, who's credits include Kendrick Lamar, Chris Brown, Dr. Dre, Brandy, ScHoolboy Q, Janet Jackson, & more. The high energy video is just the start as they begin to release content for their upcoming EP, '#HoodPop', set to drop in the coming months. The girls of Ceraadi are looking forward to this next step in their career, looking to be the voice of the younger generation as well as positive role models for young women.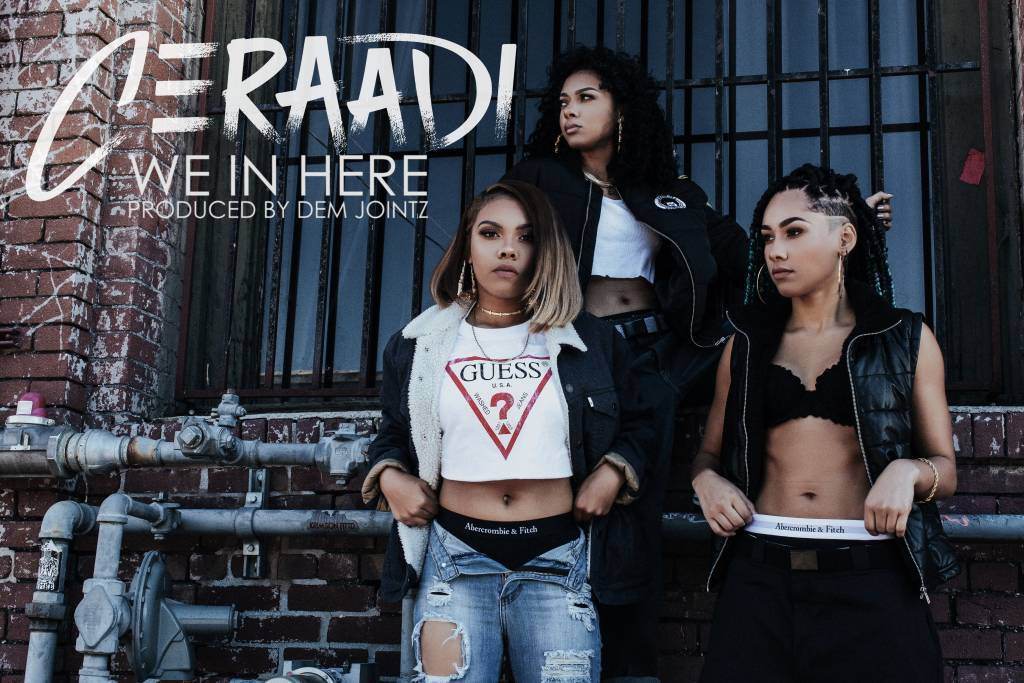 Says Ceraadi of the video:
"With 'We In Here' we really wanted to put the Hood Pop sound on the map, it's a sound that we're working hard to establish as a new lane in this industry, not the glitter pop that you may hear on the radio, but a harder sound with knockin' bass-lines that pretty much anyone can dance/sing along to. The video just gives our fans a look at our neighborhood and how Ceraadi like to have fun. We feel like alongside our producer Dem Jointz we can really make some noise with the Hood Pop movement in 2017 and beyond."