Calvin Valentine has signed a two album deal with Mello Music Group for 2018. The first project, an instrumental beat tape titled "Plush Seats" will be out February 23rd.
About Plush Seats:
Plush Seats. Recline for a minute, spark a spliff, and savor the cozy luxury. Enjoy the foggy velvet majesty summoned by the new beat tape from the LA-by-way of Oregon singer, rapper, and producer known as Calvin Valentine.
In theory, these are merely instrumentals, but each is a self-contained narcotic universe. Novel strains invented from the finest hybrids of past and present. The genre tag on your iTunes reads "Bong Rips," and conceivably, this is the chill soundtrack to the weed dispensary in your heart, mind, and favorite herbal habitat. You can detect the DNA of past originators, J Dilla and Madlib, Kanye West and The Heatmakerz, but it's more than just tapping into the best of this millennium. Valentine drills into the atavistic soul that made their beats so cold. A brilliant new recipe for donuts, another panacea to be hawked at the medicine show.
Making his Mello Music debut, Plush Seats heralds Valentine's arrival as one of the most formidable and versatile producers of his generation. Of course, this isn't his first rodeo. By his mid-20s, the precocious producer had already racked up a resume that could pass any certification exam, featuring collaborations with De La Soul, Nas, Bun B, Boogie, Juicy J, Illa J, Planet Asia, Fat Tony, and Devin The Dude.
Plush Seats follows Home, a gorgeous record that Valentine produced entirely for Illa J (brother of the late immortal, James Yancey), which Fader hailed as "a moving testimonial to the family and the power of community." His previous album was Eugene, a full-length gumbo of celestial R&B, pop, and hip-hop that would you leave you rightfully believing that Valentine grew up eating Coney dogs in Detroit, rather than the bucolic countryside of Eugene, Oregon.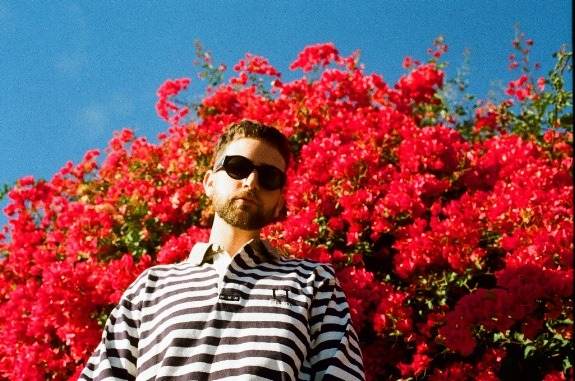 XXL raved about its trippy psychedelia. Uproxx called it the "smooth groove that your summer needs." Okayplayer said that with Calvin Valentine, "the future of music is in good hands." With Plush Seats, the future is now. It's a work of supreme virtuosity, a stoned immaculate saga ideal for blunt cruises, impromptu cyphers, and meditative late night head nods.
It always starts with the drums. Valentine picked up the instrument at age 6 and the heartbeat is a constant oxygen-rich throb throughout the album. He creates his own pockets with the feel of an instinctive and intuitive musician. A song like the "Plush Intro" could be a sequel to "Dipset Anthem," with concussive drums, filthy scratches and keys that conjure a conspiratorial mood. "76" reminds you of classic Wu-Tang, in which the RZA reanimated the ghosts from classic Stax Records, full of insistent and stabbing horn sections spitting out a warped extraterrestrial soul. Muscle Shoals on steroids.
If Donuts was the White Album of beat tapes, a cut like "Vanilla" uses it as ground zero for curious and funky explorations. "Another World" sounds like a burner the Hitmen would've made for The Lox in '98. "Starr" could be the theme for a sitcom on 2032 Alpha Centauri. On "Ras Trent," "PCH," and "Tabernacle," you can hear the littoral reggae slink of The Gladiators, Dennis Brown, and Gregory Isaacs, chopped up and reimagined with fluorescent futuristic tones.
While "Mazel Tov" offers up a toast buoyed by old early 60s soul pre-Age and the synthesizers that sound dreamy and warm—an unrecognizable oldies anthem from a jukebox that only existed in a solitary dive bar in Conant Gardens. As the song fades out, a clip chimes in, "I've said unabashedly that a lot of the good ideas I've had in my life, I owe to pot."
Plush Seats is nothing but strong ideas and a smooth ride. Grimy but opulent. Smoked out but clear-headed. A vibe like no other.
Pre-order: iTunes | Apple | Bandcamp | Amazon | Google Play | CD | Vinyl