Sunday (2.25.2018) was supposed to be the day that professional lecturer "Dr. Umar Johnson" was set to speak at an event that was put together by Toronto, Canada-based organization The Global Afrikan Communities Network. Unfortunately, this event would never become a reality because of the many shenanigans that would take place before & on the day of the event.
It all started when Johnson signed a contract with the organization back in October 2017. In this transaction, he asked Kofi Yeboah (of GACN) for $5,000 upfront. Johnson would later be advanced half of his $5,000 speaker's fee, under the impression that he would be present to perform on the night of the event, but would soon demand more money (in American dollars, at this point) once he realized that he received $2,500 in Canadian dollars. The events that went down from that point on would get messier & messier as time went on.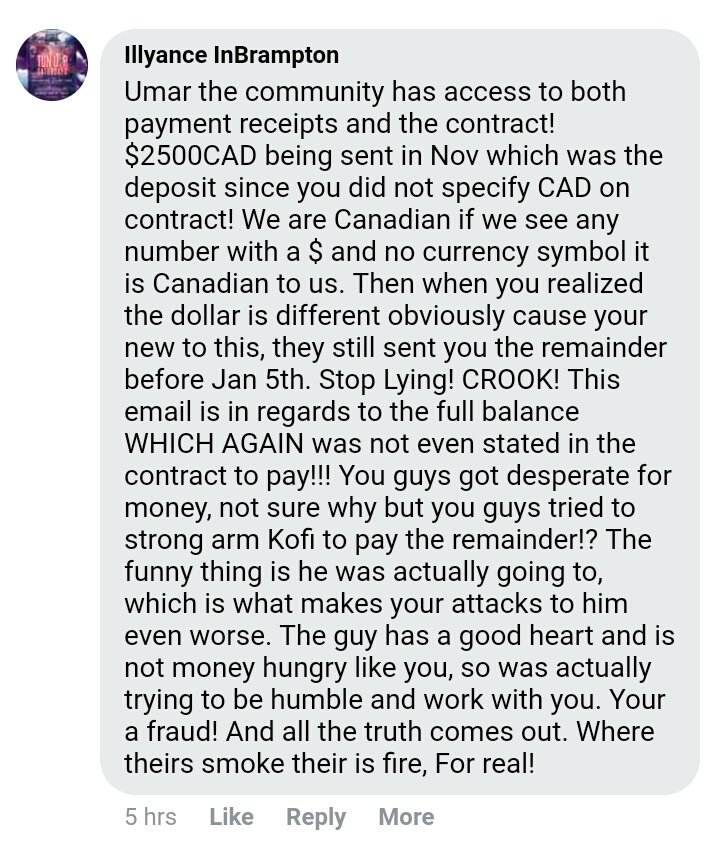 While he would later get the rest of the advance speaker's fee in the amount that he requested (in American dollars, of course), what happened from there was nothing short of disappointment, starting with the following below…
Afterwards, Umar Johnson had stated to GACN that he needed the money to make his travel plans. With that in mind, Kofi would later decide to give Johnson the rest of the money when he touched down in Toronto.
In addition to the mess that has already taken place so far, Umar Johnson would stop answering calls & emails from GACN altogether.
When it was clear that Umar Johnson would not be coming to speak at said event because he didn't get the full advance that he asked for, another representative for GACN made this statement…
Now of course, there's no way we can speak on this situation without some words from the man himself…
The show would eventually go on as GACN would replace Umar Johnson with Irritated Genie of Soufeese as the scheduled speaker…
Only time will tell how much messier these events will get from here. But in any event, we will keep you posted on this situation as we receive updates.