Toronto producer BigBob shares 2 new singles--"Feel Yuh Pain" and "52 Generations"--featuring Sizzla Kalonji, Daddie Notch, and Raf Almighty.
"Feel Yuh Pain" is BigBob's first creation since the passing of his beloved wife Vidya.
This song is for anybody who lost someone near and dear to them.
This time, BigBob recruits Vidya's favorite, the most prolific contemporary reggae artist in the world.
Considered top 5 in the world for his consistency, trend setting, and extensive number of released albums.
He is the one and only Sizzla Kalonji.
He brings alongside ESI, artist and personal friend of Vidya, the Ol' Dirty Bastard of reggae, Daddie Notch.
Together, they recite BigBob's feelings over his own rhythmic soundscape.
Their love was powerful...
"I pray that each and every one of you get to experience a love so divine, like the love that I had... at least once in their lifetime..." -BigBob
"'52 Generations' later it came me, no memories of what I used to be, all the thing I couldn't touch or thought I wouldn't see? Its all in front my face because of me"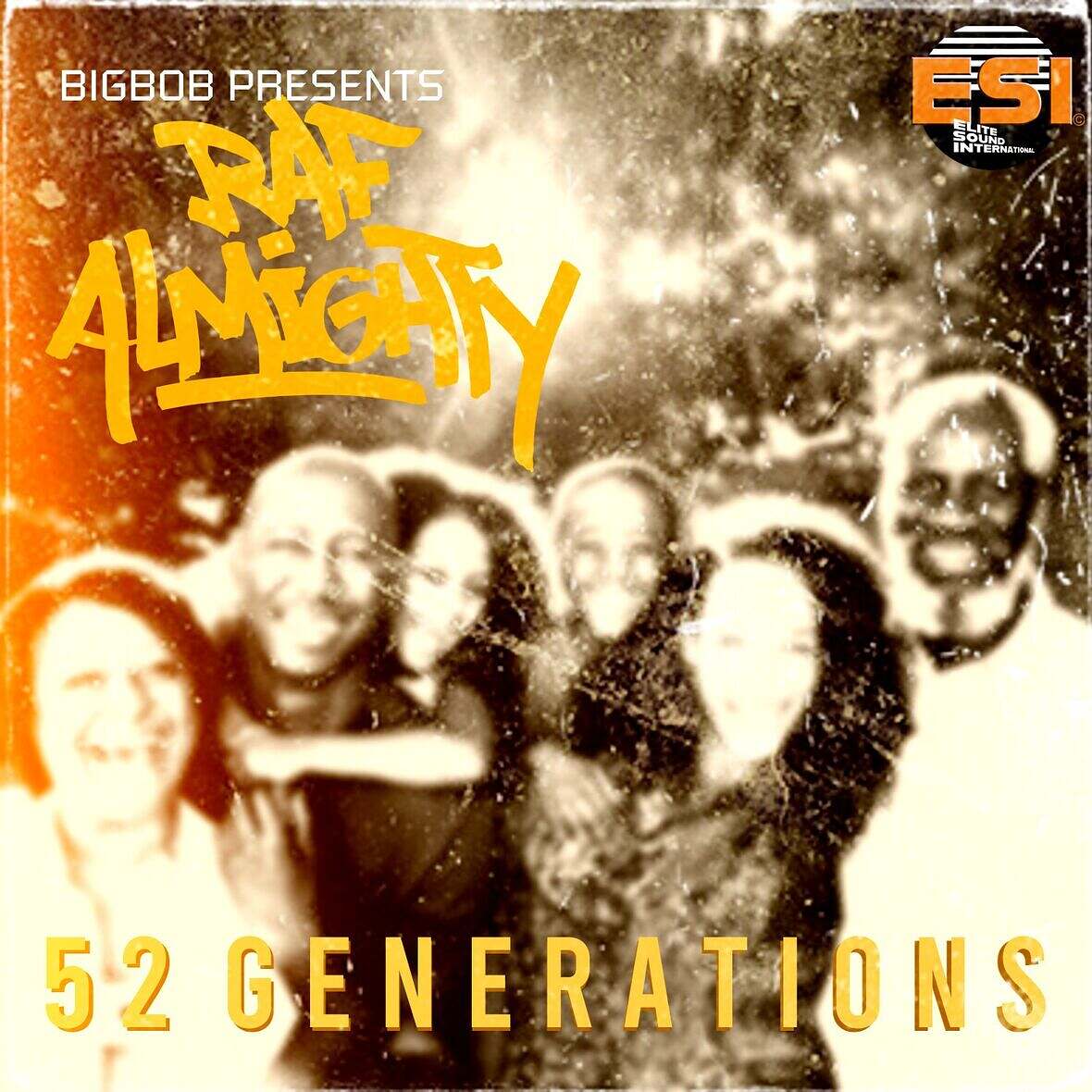 Big Almighty is back!!!
Honoring their ancestors on this new hard-hitting single, Raf Almighty delivers some earthy, powerful lyrics over this "Illmatic" BigBob-produced instrumental.
The single conveys encouragement and gives motivation to continue on and push forward in a time of loss and pain.
"We gon' pop this last bottle to the ones that gon' follow, and pray to God that they see tomorrow, and may I last in your memories, and like angels you'll remember me, like Kisha and Vee, Rag and Dee...
You live as long as I live, and generations after that. Y'all in our hearts ❤"