Big Twins celebrates the release of his official debut LP, Grimey Life, with the internationally themed video for "Loyalty Over Love" which features some of the last music video footage of Prodigy, who tragically passed away in June of 2017.
The visuals, which were directed by Scene 7 & Hostage Media, essentially embody the following rhymes that P delivers in standout guest verse while posted up in Europe: "Can't stand the fact that I live what I write / Plus, can't stand to see me at where they wanna be." That idea is of course the central theme of the track itself, which centers on putting loyalty over the "love" given from the snakes and phonies out there. And it's made all the more potent when you consider that, years ago, these were just two kids with big dreams from Queensbridge.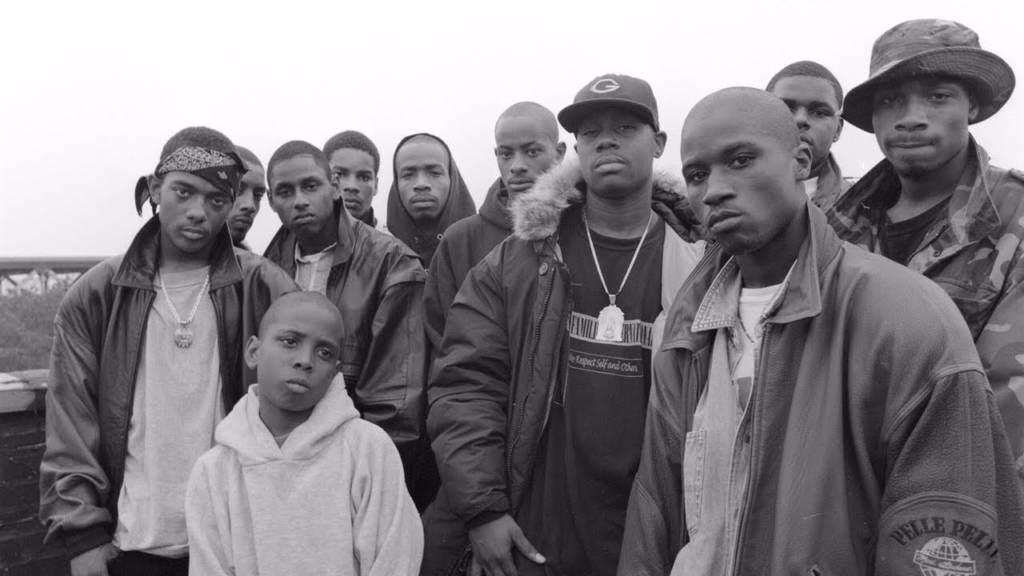 To that point, Big Twins continues to fulfill those dreams by dropping Grimey Life, which may just be his best work yet. It's ambitious both musically and lyrically, and further proves that this rap veteran remains one of the genre's most consistent and talented artists.
Check out the visuals and head over to the digital outlet of your choice to support Grimey Life, which is available now through the emcee's own imprint, Drumset Music Works via EMPIRE. In addition to Prodigy, the 15-track LP includes guest features from Havoc, Ras Kass, Planet Asia, along with Twins' Infamous Mobb cohorts Godfather Pt. 3 and Ty Nitty, among others, and boasts production from The Alchemist, Knxwledge, Twiz the Beat Pro, DJ B. Original, Beatnik Dee, and DJ Wool, among others. CD and vinyl will be available as well in limited quantities.
Grimey Life Tracklisting:
Focus (featuring Chinky) [Produced by Denny]
Cut Off My Right Hand (Produced by Jaisu)
Seven Fifteen (featuring LMNO) [Produced by Beatnick Dee]
We Mobbin (featuring Ras Kass, Foul Monday, & Godfather Pt. 3) [Produced by Beatnick Dee]
Infamous Chain Rap (featuring Godfather Pt. 3, Planet Asia, & TriState) [Produced by Twiz the Beat Pro]
Winners Circle (featuring Rigz, Beanz, Sean Rosati, SmooVth, & Hus Kingpin) [Produced by M.Staxx]
Vision (featuring RJ Payne) [Produced by DJ Skizz]
Bullet (featuring Meaner & Big Noyd) [Produced by DJ Wool]
Man Down (featuring Ruste Juxx) [Produced by DJ Wool]
I'm Different (Produced by DJ B. Original)
Grimey Life [Album]:
Loyalty Over Love featuring Prodigy [Video]: