BET's 'Freestyle Friday' Goes To London (#FreestyleFridayBET)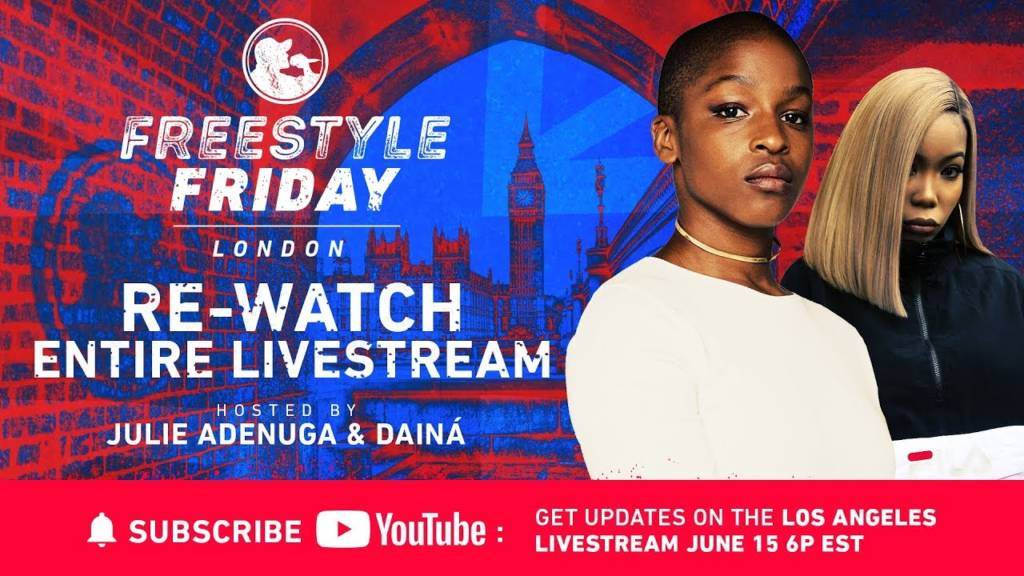 Hosted by Julie Adenuga and Dainá, 26 Emcees were invited to YouTube Studios in London after posting their videos with the #FreestyleFridayBET hashtag to YouTube. Each of them will get 60 seconds to rap over one of three randomly chosen beats LIVE. The BET Awards Radio Room DJs will vote on the London winner, which will be announced on Friday, June 1st, 2018! Be sure to subscribe now ►► http://bit.ly/1U0v9xG so you don't miss a beat!
Download the BET NOW app for full episodes of your favorite BET shows and exclusive content!
Connect with BET
Web: http://www.BET.com
Facebook: http://www.facebook.com/BET
Twitter: http://www.twitter.com/BET
Instagram: http://www.instagram.com/BET
Google+: http://www.bet.us/gplusBET