Following up last year's Happy Death Day, Blumhouse puts another fresh spin on the slasher sub-genre with writer/director Dallas Jackson's Thriller, with takes a familiar premise and places it into a new location. This particular slasher is set in Compton, where a prank-gone-horribly-wrong creates a slasher maniac and the bodies begin to pile up.
In the slasher, premiering at the LA Film Festival this weekend…
"Thriller follows the story of an introverted young man named Chauncey Page who is sent to juvenile hall after he accidentally kills a young woman who is part of a group of tormentors that play a cruel prank on him. Years later he is released and is back for revenge — and blood — as Chauncey (Jason Woods) serves up some murderous karma as the group, now in high school, gets ready for Homecoming. Dressed in a hoodie and a menacing glare, he terrorizes them picks them off one by one."
Find the trailer and festival art below.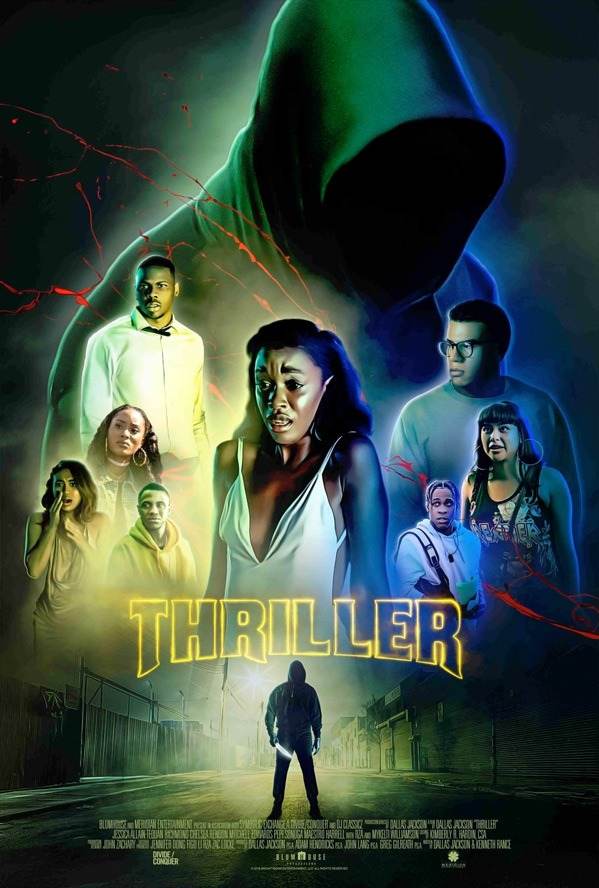 The cast also includes Mykelti Williamson, RZA, Jessica Allain, Luke Tennie, Tequan Richmond, Paige Hurd, Chelsea Rendon, Mitchell Edwards, Pepi Sonuga, Maestro Harrell and Michael Ocampo.